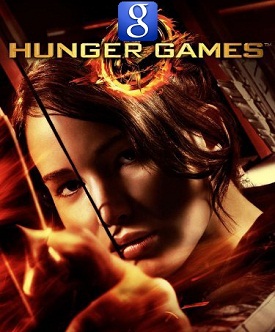 We're in a links whirl. This whole current situation where webmasters frantically tries to gauge and weigh and sieve and remove and now to disavow links is so insanely ridiculous. Instead of focusing on the product itself, too many are focusing on everything around it. The Google had spoken and we have to obey.
Fine, fuck it, let's play this little time-consuming deranged linking game. And if we already playing it, we might as well attempt to play it well. Because in this game, sometimes the victors are nothing more than just skilled players.
Okay, so what do we have here? On one corner we have Google's linking retribution, all those Penguins and manual actions, and on the second corner there's you, the webmaster. Whether if you had created all those toxic links yourself or someone else wickedly done it for you (negative SEO), it's still up to you dealing with it.
Algorithmic? Manual? Paranoia?
The first thing you must ask yourself is if your site been thumped due to venomous linking predicament, and if so, was it an algorithmic (the Penguin update) or a manual forfeiture. To determine if it was the Penguin, inspect the exact date when your traffic began collapsing- the first Penguin update been released on April 24th, the second on May 26th and the third on October 5th.
If your traffic from Google plunged during those dates, then in all probability it was a rampant Penguin attack. If you received an "Unnatural Link Warning" message from Google on your Webmaster Tools account followed by a traffic downfall, then all signs points that a manual action has been taken against your website (Google supposedly notifies nearly 100% of the times).
If neither the Penguin nor a manual action aligns quite well with your data, then perhaps a malignant linking profile isn't the woe burdening on your search rankings.
The Sorting
After you adjudged that links are the cause for your disarray, you should analyze the links pointing to your site and identify which ones are actually the poisonous ones. To amass this sort of data, you can use Open Site Explorer, Ahrefs, MajesticSEO or your own Google/Bing Webmaster Tools account.
Now for the hard part- distinct and compose a list of which particular links have a negative affect. What considers as a "bad link?" Basically everything that's expressly and blatantly artificial- for instance, high ratio of exact same anchor text from article directories or forum signatures, paid links or as Matt Cutts described recently "links without editorial choice."
You should be extremely cautious when assorting those links. You wouldn't want to peg "good" links as "bad" ones. That can eventually badly boomerang in your face. Pretty Sisyphean labor, but that's the game.
Removing, Disavowing or Both
On October 16th, Google released its long-anticipated Disavow Links Tool. The tool endows webmasters the option to tell Google which links it should ignore. Great! Seemingly, a relatively easy service to mend your linking malady, right? Well… like everything else in Google, it's more complicated than it may first seen.
If it's the Penguin you're embroiled with, I gingerly assume that by exerting the Disavow Links Tool it would be enough to end this algorithmic tiff you are having. But if you want to be sure, then you should also manually remove as much of those links as possible. Note that it is Google's recommendation as well. After Google will digest the data, you'll have to wait for the next Penguin refresh for a possible recuperation.
If you're dealing with a manual action, then most likely you won't overcome this penalty just by using the tool, but you'll also have to show Google you made a serious effort of removing as many spammy links as you could in addition. Once you have removed and disavowed links, submit a reconsideration request so that a human will inquire your plea. If the person determined your efforts were suffice, your penalty will be revoked.
Whether if it's algorithmic or manual, don't expect to recover instantly after you've removed and/or disavowed links, the process can take a while (weeks/months).
Have fun! (Or at least mitigated torments.)