I guess that after all the Pandas, Penguins, Page Layouts, EMDs, unnatural link warnings and more (and very possibly more), submitting a reconsideration request to Google is a burning issue for many webmasters. The problem is that often people don't really understand this process and when they should approach it.
In order to dismiss some of the haze surrounds it, Google's counter-spam boss Matt Cutts has published a new video where he babbles about the procedure of reconsideration request from either the webmaster submitting the request side and also from the search team handling it side.
The first thing to know about reconsideration request is that webmasters should ONLY submit it if they believe that a MANUAL action has been taken against their website. For example, if after the last Penguin refresh on October 5th you experienced a drastic drop in traffic from Google, then you shouldn't submit a reconsideration request because the rankings quell has been caused by an algorithm.
If you have a reason to believe that indeed a manual action is subjugating your site's stature, then you should go ahead and submit the request. One great clue for a manual action is an unnatural links warning message on your Webmaster Tools account followed by a traffic fall.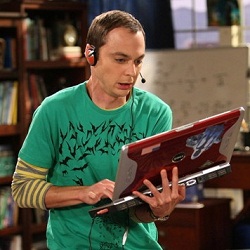 After a webmaster submits the reconsideration request, the Google machine determines if the site suffers from an algorithmic demotion or a manual penalty. ONLY in cases where it's a manual penalty a human will review the plea, otherwise the webmaster will receive an auto-respond message stating there isn't any manual action against the site.
Although Cutts says that 100% of all manual action classified requests are being reviewed by a real person, the folks at the webspam team "don't have the time to individually reply with a ton of detail." Therefore, most of the time webmasters would simply receive a scant reply plainly indicating if the site still being manually flagged or not.
Cutts adds that it is always possible to submit another reconsideration request, however, Google expects from the webmaster to first try fixing the problems. The counter-spam boss also implies that after a few nagging requests, Google will ignore the webmaster:
…You want to try to identify the issues and if it looks like you're not doing that then after a while we start to think "well, this guy's hard-headed and he hasn't been making any changes at all to respond to the sorts of stuff that we think still has problems with the site," and at that point it's not as productive just keep having that conversation.
If you've concluded that a manual action is probably burdening over your site's state, you can file a reconsideration request through this link.