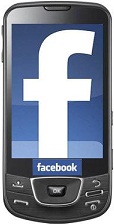 Does Facebook is planning to join and to take some of the mobile earning share for the first time in the next few months (some even dare to say, a little too late)? Bloomberg published a news story yesterday, suggesting that Facebook is intending to launch its own mobile advertising product in the first quarter of 2012.
According to two internal sources Bloomberg has ("people with knowledge of the matter"), until the end of the first quarter of 2012 Facebook will roll out mobile ads. The sources have also added that the mobile ads will most likely implemented around the Sponsored Stories advertising feature that allows to promote commercial posting at the user's News Feed.
The Right Strategic Move
With the assumption that the report is true, it is a pretty logical and even necessary strategic move- According to Facebook own stats, the social network now has more than 350 million active users. Additionally, there is a huge increase in mobile social networking users at the biggest consumer markets worldwide like the U.S. and in the leading markets in Europe.
Another incentive to enter the mobile advertising business is due to the forecasts of mobile ad spending enormous rise in the next few years- By 2013, the total mobile ad spending is predicted to double itself, reaching for more than $2.5 billion and by 2015 to reach for $4.4 billion. I am sure that Facebook wants at least a piece of this (mobile) lucrative pie.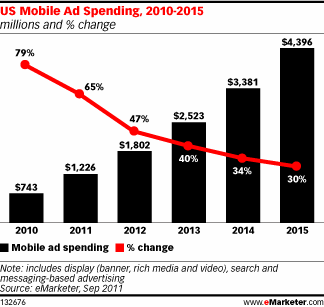 At any case, apparently Facebook was already suppose to roll out mobile ads over the past year, however, for some reason it has been delayed. Facebook's spokesman has refused to comment about anything related at this point.