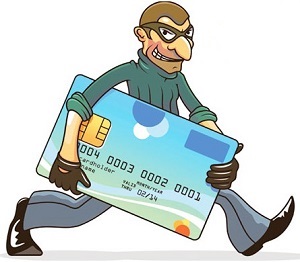 Banks and credit card providers will usually send their customers a detailed statement of financial activity once per month, covering payments and credits made within the past 4 weeks. Financial institutions that offer online banking or account management make it even easier for customers to view their financial history whenever they want, from anywhere with internet access. Despite this, as a nation we're embarrassingly bad at keeping track of our balances.
Online shopping is becoming the norm for many Brits, with 74 percent of us making a purchase through the web in 2014. Using the internet has almost become second nature, and 38 million of us 'go online' each and every day. While this level of usage does have its advantages, it also comes with a downside – familiarity. We're so familiar with the internet these days that we're beginning to become a bit casual in terms of online security, and we might not follow the same protocols to protect ourselves that we once did.
However, it's important to remember that online fraud is still rife, and by letting our guard down we're opening ourselves up to theft. Here are 5 great tips to increase your online security and significantly reduce the risk of fraud when shopping online:
1. Use an Identity Protection Service
While many of us may think we're being particularly vigilant when shopping online, fraud figures are continuing to rise. Reports indicate that there was a 15 percent increase in online fraud in 2014 when compared to the previous year. Criminals are constantly finding new ways to get around obstacles, and being alert simply isn't enough to ensure you're fully protected. It's worth using an identity protection service to safeguard yourself and your finances from all angles.
2. Buy from Secure Websites Only
When shopping, look for 'https' in the URL, rather than the standard 'http' – this indicates that the website is protected through a secure sockets layer (SSL) or transport layer security (TLS). There are now more than 600,000 SSL sites on the web which reduce fraud by encrypting personal details and ensuring a direct link between supplier and consumer. Also look for a padlock symbol which confirms you're connected to a legitimate website rather than a copy.
3. Make Use of 3D Secure Technology
3D Secure technology brings in major financial establishments to act as a middle man between supplier and consumer. It works by having the buyer send their details to the bank, and the bank providing payment to the supplier, removing the need for businesses to have access to personal information. If a business database is hacked – which is what happened with Sony Playstation when credit card data for 70 million customers was lost – customer data should remain safe.
4. Keep Your Passwords Safe
75 percent of online shoppers admit that they do not create passwords that are particularly secure, leaving them vulnerable to online fraud. Using pet names, family names, or important calendar dates is considered very dangerous, and instead shoppers should be using more complex passwords that are more difficult to hack. Experts recommend using a combination of numbers and letters, incorporating symbols, and using both upper and lower case.
5. Don't Use Shared Computers if Possible
Sometimes we have no other option than to use a shared computer, but it's important to stay alert and take measures to reduce the risk of fraud. A shared computer may have been infected with a virus that can download any personal data entered, or it could have a form-saving option enabled that will remember credit card numbers. Remember to delete cookies and browsing history, and log off completely when you've finished making your purchase.
By Harry Price
Harry Price lives on the South Coast with his wife and 3 dogs. In addition to writing, he's an artist and a langauge teacher.