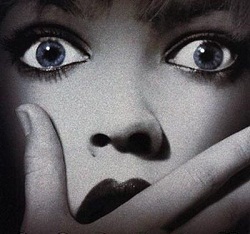 Google's new controversial privacy policy is going live, starting today. Panicked? Confused? Maybe even raged? Or just indifferent? Let's try to really understand what this new privacy policy means for us before rushing into conclusions…
As Google's director of privacy Alma Whitten stated in a new blog post, the new privacy policy is now essentially uniting in one place 60 different product policies, in genuinely simple words. Supposedly it is a blessed upgrade, so what is all the fuss about?
Apparently, in addition to combining all policies and terms of use in one place, Google also made some changes into the policy itself. It is now allowing the giant web company to collect and to share the user's private information across all of the company's products.
What is the whole purpose for this mass-data-sharing? For the apparent reason, let me quote from the blog post: "Our Privacy Policy will enable us to build a better, more intuitive user experience across Google for signed-in users."
Besides of providing personal user experience, the hidden reasons (from my point of view and others) are to simply know the users better and to use it to improve Google's products based on this private data and additionally for better ad-targeting, which basically means more revenue.
It is important to mention that Google isn't the first company doing so. Microsoft, that jumped on this opportunity to trash Google, is already doing it for years. Here's what it says in Microsoft's Privacy Statement:
"The information we collect from you will be used by Microsoft and its controlled subsidiaries and affiliates to enable the features you are using and provide the service(s) or carry out the transaction(s) you have requested or authorized. It may also be used to analyze and improve Microsoft products and services."
So don't think it is the first time the users private information is exposed in such manner. But with all due respect to Microsoft, Google's web properties have a much greater hold over the virtual world and even if Microsoft is doing it, it doesn't make it right for Google.
If you are worried about it, you aren't alone. Few weeks ago, the regulators in South Korea began an investigation to examine if Google's privacy policy is conflicting with the South Korean internet rules. Couple of days ago, French regulators raised their concerns that it may be violating the European law.
And now, Japan is also joining the anxious parade. The Japanese government is asking from Google clarifications about the new privacy policy as they are worried it may violating Japan's personal data protection law.
I don't know if any of these investigations will actually change anything eventually (as I stated, it isn't the first time it is happening) but if you don't want to share your private information with Google, you can control and opt-out what to share in Google's privacy tools page.