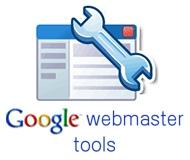 Sometimes it just happens. The proud webmaster opens his/her analytics tool and… Poof, traffic is dead! How is it possible that no one entered your site? Even if there was some search animal-based attack, where's the traffic from all other sources like Bing, Facebook, Twitter and of course Pinterest?
The realization slowly trickling down your mind as you become nauseated (and possibly angry) just from the consciously growing thought that… The problem isn't from the outside but from within. Your website (or part of it) is down!
In this kind of situations, you want to be aware of the problem as soon as it initially occurs so you could identify quickly what is the reason for the downfall and fix it. The more time the site is down, the more you risk- Possible search ranking drop, reputation, disappointing visitors and money.
But there's one little friend (although some view it as enemy) that routinely visits your website and can now offer you its knowledgeable notices about your site's state. That's your good ol' pal Google (or more accurately its representative, Googlebot)!
In the last few days, Google introduced a new possibility to notify webmasters whenever there's some error on their site via their Webmaster Tools account. When Google will detect an unusual problem when it's crawling a website, a site error alert will be sent to the site owner's Webmaster Tools account associated with the website.
There are two sorts of site errors alerts (as also presented back on March): Site-wide and URL anomaly errors.
Site-Wide Errors- Errors which affects the whole website and not necessarily regrading one or a few specific pages such as server problems, robots.txt file defined incorrectly and CMS (WordPress, Blogger, Tumblr, etc.) errors. When Google will identify this type of issues (100% error rate), the following message will be sent: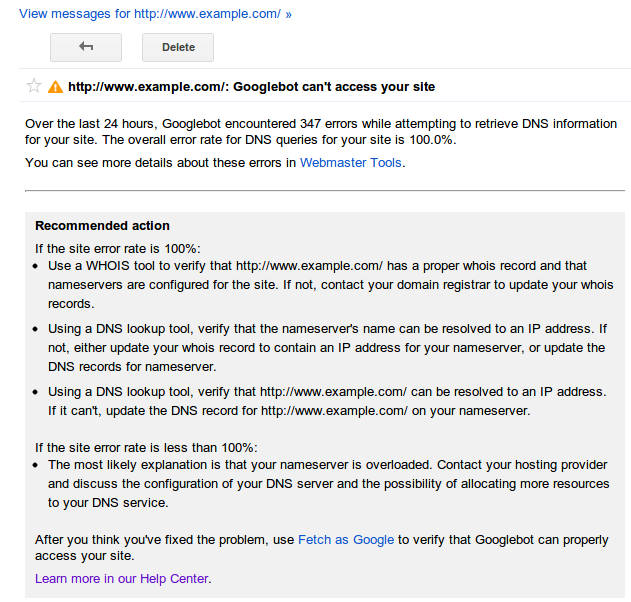 URL Anomaly Errors- Google detects that there's a problem accessing only a part of the website (less than 100%) which can be caused by things like deletion of files, temporary crash of the CMS, misconfiguration of one site's section and even when someone mistakenly links to non-existing pages on the website. The following alert will be sent in this type of issues: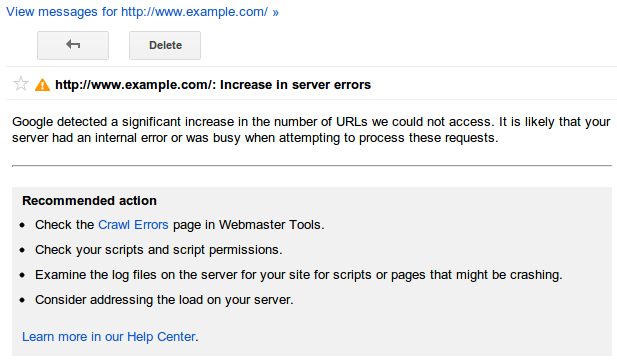 It is highly recommendable to allow message forwarding to your email address from Webmaster Tools so you'll always be on top of things and know what's the status of your website as much as you possibly can.