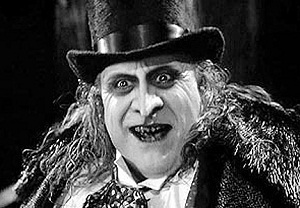 On April 24th the ground beneath site owners was shaking, leaving many of them down wounded severely as others have ascended to take their place. While the world (well, the webmaster world) is still trying to fully understand what exactly happened, one thing is certain: Everything has changed. The Penguin has risen.
The Penguin, if you don't know already, is Google's new search algorithm which targets websites which are spamming the web (therefore it was initially referred as the "webspam algorithm"). Google has stated that it will affect about 3% of all queries, but at least according to the reactions from across the web it feels like much more.
Off-Page Factors Can Demote Rankings
So what precisely is the Penguin assigns to identify? From first impression of following the many discussions online, I think that most of the sites that been hit, were involved in all kinds of exaggerated (on the Penguin's eyes) linking techniques like forum posting, blog commenting, article submissions and link exchanges.
Why does the Penguin mostly impacted these sites? Google was already targeting on-page black-hat SEO manipulations (keyword stuffing, cloaking) before, however, this is the first time it is also going after off-page tactics such as linking at the same level. Therefore, there were much more unfiltered off-page SEOs than on-page SEOs to target.
Even though people debated it in the past, effective negative SEO campaign (improving your site's rankings by demoting your competitor) remained as an unproven myth. But lately, after Matt Cutts warned Google is about to launch an overly SEO algorithm (which turned out to be the Penguin), this debate woke up again.
The big question is how Google going to monitor efficiently who is promoting unethically his own site and who is using negative SEO to demote his competitors.
No More "As Much Backlinks As Possible"
As I said, just until recently the common SEO belief was that backlinks can't damage site's rankings. Yes, it is true that Google was already devaluing many links to zero in the past, but zero isn't a negative number. In theory, marketers and SEOs could create as much backlinks as they possible want without facing any ramifications.
Now, alongside the arrival of the Penguin, it appears that it changed. Too many "toxic" backlinks can get sites demoted! But what are they "toxic" backlinks anyway? First and foremost, I think it relates to overly exact same anchor text linking to sites. Think about it, what are the chances that a site that aim for a specific keyword will have miraculously thousands of links with this exact anchor text?
Let's take for example the very competitive (and very spammed) keyword "make money online" which been in the center of many discussions lately. If you would examine the linking profile of sites ranked on the first page of Google for that query before the Penguin update, I'll bet that significant portion of it contains the exact same anchor text "make money online", which is obviously unnatural.
Site owners and SEOs simply filled the web with "make money online" anchor text links in articles, forum signatures, blog comments and more, just in order to compete for that term. But to be honest, they pretty much had to. Until just recently, the competition to rank high in Google for that very competitive term essentially DICTATED this practice.
It won't be fair to say that Google encouraged it because in fact, they've been stating all along that this practice is against their quality guidelines. But yet again, the competition dictated otherwise. Now these sites are paying the price, while at the moment only miserable and poor quality sites left without being penalized to rank for this term.
The Final Nail In The Article Directories Coffin?
What the Panda has started the Penguin may now finish. The Panda hurt article directories significantly directly- Nowadays, Google sends these kind of resources MUCH less traffic compared to what it was before February 2011 (the first Panda update) as it's classifying them as low-quality content sites.
But even though they were severely injured, the major article directories are still alive as they attracted SEOs and marketers to use them for promoting websites (through links). Now, when the Penguin is targeting off-page practices, almost nobody will have a real incentive to enter and contribute to these sources, only fear of penalty.
On the contrary, Forums and blogs could now actually benefit from less spam. The Penguin will make SEOs think twice before posting some spammy comment on blog posts or a useless thread on forums, because it has the potential of eventually backfiring.
Think The Penguin Is Flawed? Submit Feedback Form!
If your site has been negatively impacted by the Penguin algorithm and you think it's unjustified (from what I saw there are many of you feels this way), Google invites you to submit a feedback. Matt Cutts Tweeted yesterday that site owners can send a feedback about why their site shouldn't have been penalized by the Penguin through this form.
In the form, you can fill your site's URL, the query in which you believe isn't ideal and your comments. Note that it just a feedback and Google most likely wouldn't take any manual action to recover your site! However, it can help the search team to improve this algorithm, which just might save your site.
But whether your site has been affected or not, the whole SEO practice has changed. Learn it or stay behind.