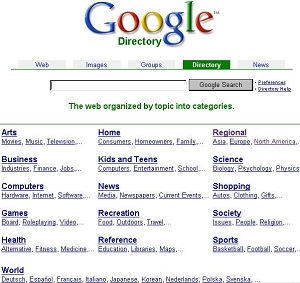 Ah, directory submission… The good old days of up until 2008 or so… The days where many webmasters submitted their site to thousands of directories in order to increase their site's rankings. I can only describe this practice (today and even back then) as, well, big waste of time…
But unlike the past, not only that today it is a big waste of time, thanks to our good friend (or enemy) the Penguin, many directories submission can actually HARM your site's rankings! You see, the Penguin doesn't really like unnatural links, and directory links are in their essence UNNATURAL.
Moreover, Google sees some directories that requires payment for inclusion as paid links which is much worse. And as you probably already know, this Penguin fellow, REALLY hates these kind of links and "rewards" sites accordingly.
But wait… Didn't Google once legitimize directories (paid or free) that offers "added value"? Well, yes sir, they did! For a few times over the years as a matter of fact. Here's the anti-spam lord himself, Matt Cutts, talking in 2009 about the "good" directories and "bad" ones:
Common', 2009? This is old stuff! Many things have changed and developed since then! There's no way Google would allow and even somewhat encourage this kind of practice in more recent times! Or do they?
There you have it guys. Our lord and savior (minus a goatee) back again discussing one more time about the "good" directories with "added value". Hi Google, after unleashing the Penguin didn't you just screwed many webmasters that thought it's OK to submit their site to the "good" directories?
Oh, yes you did. Yes you did… But you already know that, right? This is why you apparently began removing many of those spammy added-value-look-alike directories out of your index, right? This is why if I'll take a sample of 200 directories with PageRank 0 from Directory Critic, nearly 25% are already out of the index, right?
And it was pretty difficult to check all those directories because besides the terrible experience of entering many horrible sites, I had to exclude inactive domains and many directories from the same domain until reaching for 200! Not bragging, just saying. Alright, just a little brag…
If you don't know, the image at the top is the old Google's "good" directory.