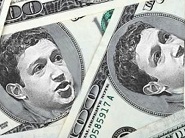 Facebook potential investors, prepare your wallets: The social networking company is targeting May 17th as the day when one of the biggest public offering of all times will happen. In order to be ready for its IPO, Facebook is improving its marketing and advertising platforms.
But first thing first. According to a report by TechCrunch's Alexia Tsotsis, Facebook has set May 17th as the day where it will officially go public, if the SEC will process by then all the legal documents which now also includes the acquisition of Instagram for $1 billion. That is based on few sources close to Facebook.
The company initial share price would probably set to the $40 a share zone, which reflecting the company a value of more than $100 billion. This also sits according to the latest secondary markets auctions, which granted Facebook a value of $104 billion. But until May 17th we still have a long month where a lot could change (including the IPO date itself).
But whether if Facebook will indeed go public on May 17th or a bit later, the company has been busy in the last couple of days trying to improve its advertising platform and its Preferred Marketing Developer Program.
Advertisers Can Target Users By Facebook-Actions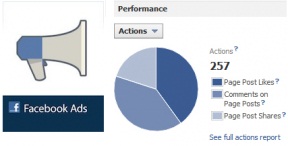 Josh Constine from TechCrunch (boy, they produce a lot of scoops!) is reporting that Facebook has started to allow advertisers the use the social network ads API in order to receive further information about the users engagement with the ads (or in other words, the actions users have made), so they would be able target them better.
At this point this is being experimented with a few major advertisers but whenever this option will eventually reach for the general public it holds tremendously significant user data which can improve enormously advertisers ad ROI. Serving specific ad to certain users that would more likely to engage with the ad is potentially a gold mine (both for advertisers and Facebook).
Here are some of the actions that will be reported with the API: Likes (of pages or posts), comments, shares, mentions, check-ins, photo tags and also actions related to Facebook newly launched product, Offers.
PDC+MAP=PMD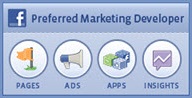 At the beginning of March, it was reported that Facebook is planning to upgrade its Preferred Developer Consultant (PDC) program, and now it is doing it. Facebook's Marketing API program (MAP) manager John Yi has announced on a post yesterday that the PDC and the MAP are consolidating into one program- Preferred Marketing Developer (PMD) program.
Now, on the new combined upgraded program there will be a total of 232 developers from 35 different countries. On the program's directory businesses can browse easily through the different developers, filtering by qualification (page management tools, ad management tools, apps and insights), business model, customers served (size), list of capabilities, location or simply the name of the company.