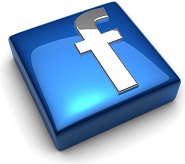 When the expected IPO is right around the corner, Facebook is trying to renew a few things on the social network: It has been experimenting with new photo viewing interfaces and reported (again) to launch Sponsored Stories ads to mobile in a matter of a several weeks.
However, if trying to generate some revenue from its enormous mobile community seems logical, expected and unique, The new photo viewing interfaces that are in testing looks awfully familiar to the photos interface of its biggest rival, Google+…
Testing Few New Photo Interfaces
According to the many reports and screenshots on the web, Facebook began experimenting with at least three new photo viewing interfaces since the beginning of the week, to replace the "old" one which received a major upgrade just about six months ago in August 2011.
The problem (if you want to call it that) with the new experimented photo interfaces is that they all resembles pretty accurately to Google+ photo viewing interface: The photo opens up as a cover and not on a separate page and the photo's comments are on the right side of the screen (instead of below) with white background.
"Stealing" ideas and features is not something new between the two social networks (video chats, categorizing friends) and the new photo viewing interface is just another part of the ongoing social networking features battle. In any case, here's a comparison between Google+ photo interface and one of the interfaces tested by Facebook:

Sponsored Stories Ads To Mobile?
Back in December, some report has indicated that Facebook will launch mobile ads in a few months time. Now, a recent story from the Financial Times is establishing the December report and revealing that according to few people familiar with Facebook's future planning, the social network will begin rolling out Sponsored (Featured) Stories ads to mobile in the next upcoming weeks.
Until now, Facebook failed (more accurate to say didn't even tried) to monetize its gigantic mobile community (425 million users). Facebook even mentioned it as one of the risk factors at the IPO documents. Therefore, it is pretty logical that some kind of Facebook ads will begin appearing on mobile devices in the near future.