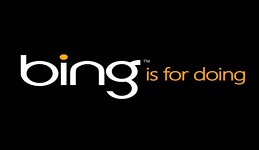 Bing is progressing slow… Very slow… Maybe too slow… Microsoft still keeps losing a lot of money on its search engine, although managing to narrow a bit its loss. Maybe because of that, it decided to rebrand Bing with a new ad campaign, replacing the "decision engine" tagline with "Bing is for doing".
"Bing Is For Doing" (And For Taking Share From Google)
Last week i reported that Bing finally overtook Yahoo in terms of market share in the U.S. and became the second most popular search engine (however, still very far from Google). In an effort to step on the gas and to gain more significant market share, Bing has announced on a new concept marketing campaign, moving forward from the "deciding" into "doing":
"Bing has traditionally highlighted the decisions people make and now, with this new campaign, Bing will illustrate how decisions enable people to go beyond searching to doing…" "…With Bing, you simply get results you can trust that will get you quickly from searching to doing."
Microsoft will begin its rebranding efforts with series of videos of winter sports athletes starting with a video commercial of the the snowboarder Kevin Pearce (you can watch the video at the bottom) that will go on air during premium TV sport broadcasts such as the NFC Championship game and the X Games coverage.
More winter sports athletes that will be featured in Bing's new campaign includes the freeskier Bobby Brown, the snowboarders Kaitlyn Farrington and Gretchen Bleiler. Besides TV commercials campaign, "Bing is for doing" will be also highlighted on the different social media channels (mostly on Facebook).
Marketing Is Important But…
Although a pretty aggressive marketing campaign is necessary if Bing really wants to compete with Google that became a synonym for search, there is one more thing to bear in mind- The product itself! While Google is adding, integrating, updating and trying to improve its search engine constantly, Bing is holding still and quiet at that front.
Since the beginning of 2012 Google already implemented two important new search algorithms: Its new social search engine concept and couple of days ago its Page Layout algorithm against too ad-heavy sites. The last time i recall any algorithm update from Bing is just a rumored update in November 2011. If indeed "Bing is for doing", why don't you show us?