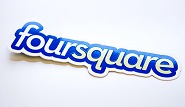 Foursquare is making one more significant step towards becoming a meaningful Geo-location social networking service beyond mobile with a new "Explore" search engine for its website. In addition to the complete website redesign and the "Save" button for websites, it seems that Foursquare is trying to take over the PC location-based service world…
Explore – Places Search Engine
The Explore feature was already available in the mobile app since March last year and now the company has announced on an integration of this places search feature also to its website as well. The Explore search engine is powered by the more than a billion and a half community's check-ins, millions of tips and hundreds of thousands of lists.
Additionally to the traditional search box (with an autocomplete of known venues), users can find places with six categories (Top Picks, Food, Coffee, Nightlife, Shopping, Arts), define the search near a specific location (the default is "current location") and by refining it with five different filters:
Foursquare recommends – The default filtering option.
I haven't been to yet – Places that haven't checked-in by the user.
I have been to before – Places that already checked-in by the user.
My friends have been to – Places that checked-in by the user's friends.
Have Foursquare specials – Places that offers Foursquare check-in specials.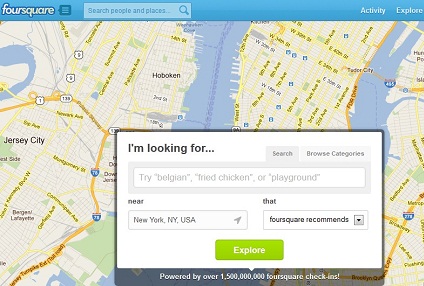 Final Thought
The addition of the Explore search feature (alongside the other features that i mentioned before) into the website indicates that Foursquare intends to become a significant location-based social networking service outside the mobile industry as well- Where people will find places/locations information and plan BEFORE they go somewhere (with the website) and DURING their travel (with the mobile app).