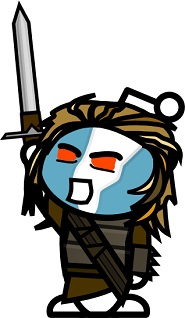 The battle against the internet censorship legislation (PIPA and SOPA) is escalating as online companies are willing to take extreme actions to present how decisive they are to stop it. The latest is the social news community, Reddit, that intends to go offline for 12 hours next week as a protest.
Reddit 12 Hours Blackout
Reddit posted in the site's official blog that after consulting with the community and experts, the company has decided to blackout the website on January 18th for 12 hours (from 13:00 to 1:00 UTC) to send the message of how the web would look like if the controversial legislation would pass.
In the post, Reddit admins are elaborating that they didn't took this decision lightly and although they know not all members are in favor of the 12 hours blackout they felt it was the best way to demonstrate the community's opposition to the bills: "Blacking out Reddit is a hard choice, but we feel focusing on a day of action is the best way we can amplify the voice of the community."
Reddit benefits from an increasing popularity recently- Just last week they disclosed the site's traffic has more than doubled in less than a year, reaching to nearly 160 million monthly visitors. It also already proved the community determination and power in the past after initiating the boycott against GoDaddy when it was revealed it supported SOPA, a move that led GoDaddy to withdraw its support from the bill.
Additional Online Companies Considering Blackout
Even though Reddit is the first web company that is taking this kind of action to oppose SOPA/PIPA, there are many more major companies that considering this move as well. Last month i reported that Wikipedia's founder Jimmy Wales is debating if to shut down Wikipedia as a protest against SOPA, a thing that may occur very soon.
There are many other tech companies (such as Google, Yahoo and Amazon) that expressed their strong opposition to the web censorship legislation and also reported to consider going offline as a protest. If indeed all these companies will decide on this kind of action such as Reddit, you should expect an earthquake on the online and offline world…
You can watch this report from The Young Turks about tech companies considering blackout: