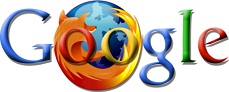 After Firefox fans and users had a few suspenseful months, Mozilla has announced yesterday that the company has signed on a new agreement with its biggest sponsor, Google, for (at least) another three more years. One of the main core parts of the deal is that Google will remain the default search engine in Firefox.
The new deal details weren't disclosed by the companies, but it is probably rounds around the $100 million for a year give or take. The old agreement (which lasted three years) has already expired more than three weeks ago and the fact that it has renewed only now proves that some real intense tough negotiation took place.
Essential For Mozilla, Important To Google
Over the past few years, the Google-Firefox agreements constituted as more than 80% of Mozilla's total revenue and although most likely its been subtracted over the last few months after Mozilla signed other deals with more companies like with Microsoft in October and with Twitter in November, its dependency on Google remained enormous.
Where the agreement is a matter of life or (almost) death for Firefox, it is also pretty important from the Google side also. Firefox is in use by hundreds of millions internet users worldwide and consequently, being the default search engine on the browser holds a big value. It already been rumored that if the companies won't reach an agreement, Bing will take Google's place, something that can offer Microsoft's search engine a big boost.
Chrome Surpassed Firefox In Market Share
One of the reasons that caused the negotiation to be tough may be the result of a power change on the web browser global market share. According to StatCounter, Google Chrome managed to surpass Firefox and become the second most popular browser in November, where (so far) in December the gap has grown even bigger- Chrome has slightly more than 27% and Firefox has about 25.5%.
Another big news from this area are that Internet Explorer also lost some market share and now holding less than 40% for the first time in nearly 20 years. The browsers war is getting hotter and it is pretty difficult to say what the situation will be when the current Mozilla-Google deal will come to an end three years from now…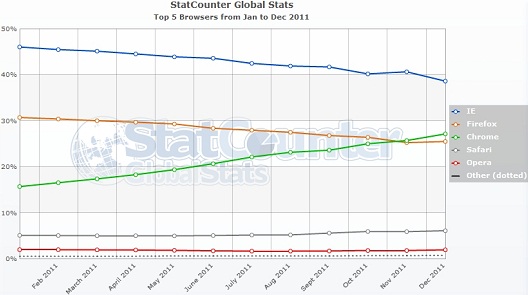 Update: According to a report from AllThingsD, Google will pay Mozilla $300 million each year for the deal, about three times more than the old deal! This was in order to remain the default search engine in Firefox and not leaving it to other bidding of rivals like Microsoft and Yahoo.