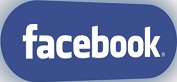 Facebook has been experimenting with couple of updates and new features that can affect directly business owners: The popular social networking is testing new advertising feature in the form of coupon ads and the additionally it is also testing private messages between the users and brand pages.
Testing Coupon Ads
Yesterday i reported that Facebook is supposedly about to launch mobile ads by March 2012 and now it seems that the company is also trying to enter another increasing in popularity field (again), deals and coupons. It isn't the first time Facebook is trying to enter this area- From March to August this year, it has experimented with a deals service but eventually shut it down.
The first to discover this testing was Inside Facebook and even shared some screenshots (see below). Apparently, the new coupon ads can be redeemed online or even offline when coming to the business physical location and show the coupon (printed on paper or on a mobile device). Facebook already confirmed it is experimenting with this kind of product:
"We think this test is complementary to the other products we offer businesses…" (Facebook's Representative)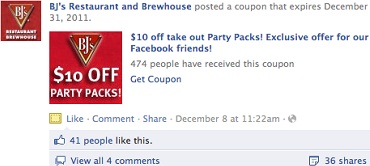 Testing Private Messages Between Users And Pages
Maybe as a response to Google+ brand pages opening, Facebook is trying to improve its own brand pages attributes and experimenting with new private communication possibilities between page owners and the page's fans- With a simple Message button (see image below), fans can get in touch privately with their favorite brands.
If and when Facebook will decide to roll out this new feature officially, it will be a great addition to both brands and users to communicate. Today, there might be many users that wants to contact certain brands of Facebook, but don't wishes to do so publicly. Facebook also confirmed this experience they are conducting:
"We are currently testing a feature that allows people and Pages to communicate privately." (Facebook's Representative)