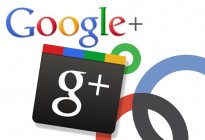 After long time of waiting (probably too long), It is now possible to create brand/business pages on Google+. Vic Gundotra from Google has announced it yesterday on Google's official blog while inviting business owners to create their Google+ page.
Google is known by taking things slow and after opening Google+ publicly for all, there were many complaints and requests to enable businesses to express themselves on the social network. Before, brand pages weren't allowed and if you remember, Google has deleted many business profiles accounts in the past.
Creating a Page
To create a business page, all you have to do is to enter the create a page (page) and choose your page entity (category) from these options:
Local Business/Place
Product/Brand
Company/Institution/Organization
Arts/Entertainment/Sports
Other
After that, fill your basic details (name, website, visibility) and that's it! You can create multiple pages for one brand, for example one page for the business itself and another page for one of its products. As long as you are not violating any trademark/privacy laws it is OK.
Pages And Profiles Differences
There are not many differences between profiles appearance and pages appearance. They are basically look the same, except of the +1 button that appears on pages and a small icon near the name stating it is a page.
Pages can do almost all regular activities as a profile: Share photos, videos, links and create Hangouts. Pages can even follow other people, but only if they followed them first. Oh, and if you wondered, pages can't play games…
Connecting To Pages From Google Search
Couple of weeks ago, Google had eliminated the use of the + command in the search engine and now the reason revealed. To search for pages directly from Google's search, type + and following it the brand name.
To enable this option, you need reciprocal links between your brand page and your website and adding the rel="publisher" attribute to your website's link. You can create the badge by using this create a badge page Google is offering.
Here's a video (released by Google) to know more about Google+ Pages: