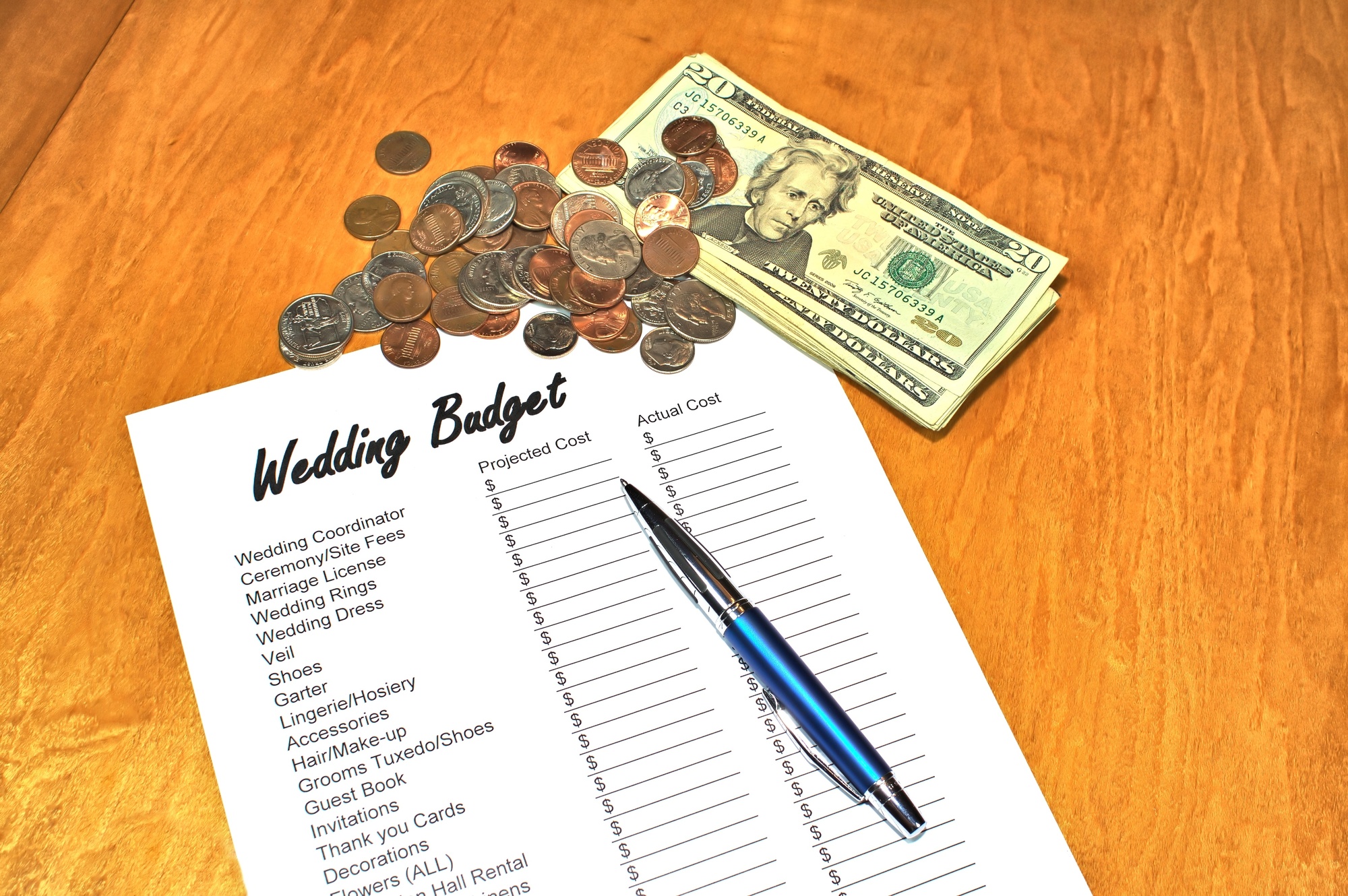 If you're planning your wedding, you know how expensive that process can be. The average price of a wedding is over $30,000, and what's worse, is that 45% of weddings exceed the couple's budget. Finding a way to pay for an elaborate fantasy wedding can be stressful, and ruin what could be a very pleasant planning process.
The good thing is that there is a way to have a beautiful wedding day without breaking your budget. By embracing creative DIY hacks for your wedding, you can save money and celebrate in a unique and stylish way.
And what's better is that DIY wedding planning is at its trendiest right now, so there are plenty of ideas out there for you to explore for your wedding.
In this article, we'll cover 15 creative DIY hacks for your wedding, so you can celebrate in style and still have money for your honeymoon!
15 Creative DIY Hacks for Your Wedding
From DIY d?cor to fun food stations, here are some fun (and affordable) creative DIY hacks you can do for your wedding.
1. Make Your Own Wedding Invitations
Making your own wedding invitations can seem a little daunting, but with a little time and effort, you can make beautiful, bespoke stationery at a fraction of the cost of standard invitations. Check out websites selling invitations online and review magazines for inspiration. Then decide your budget, work with a basic invitation format, and iterate until you have a design you're happy with!
2. Consider Going DIY with Your Bridal Attire
If you're a bride-to-be you know how expensive wedding dresses can be. If you're someone who doesn't want to go all out on a gown, or you want something a bit more unique, you should consider preowned or sample gowns. There are many high-end designer gowns in classic styles that are incredibly affordable preowned.
If you found one you like, you can simply have it hemmed. Thigs like zippers, buttons, and tiny flaws can be easily fixed by a seamstress, so you can take an old gown and have it looking brand new in no time.
3. Pick an Unconventional Date & Venue
Summer and weekend wedding venues are usually the most expensive and difficult ones to book. Instead of blowing your whole budget on the venue, you should consider picking a venue during an off-season. Find an open space or outdoor venue that you can spruce up and go crazy with any creative DIY hacks you have in mind.
4. Be Your Own DJ
If your wedding venue has a professional sound system built in there's no need for a DJ. Simply create a playlist you love and then plug in a laptop or a music device into the system. This way you can play the music you like and have guests dancing all throughout the night.
5. Make Your Own Signage
D?cor items like table numbers, favors, and guests favors, are great DIY hacks. Simply enlist your bridal party or family members to help you craft these items from low-cost materials. You'll save money, and the people who helped you will love seeing their handiwork showcased on your big day.
6. Make a DIY Wedding Food Station
Catering a wedding can be extremely expensive, and sometimes the food isn't even that great! Transform your wedding dinner into a fun wedding food station where guests can make their own meals like waffles or tacos. These stations are fun, give guests the chance to customize their meal, and cut back on overall food costs.
7. Make Your Own Fashion Accessories
If you're a crafty person with an eye for design, you can make handmade earrings, necklaces, and belts for your bridal party or for wedding party gifts. There are plenty of easy-sew and no-sew wedding craft options for your big day. You can even make your own veil!
8. Make Your Wedding Favors
One of the best DIY hacks for weddings is party favors! You can base them on family traditions, gift them personalized potted succulents, or even let guests take home cocktail kits so they can make a signature drink! There are plenty of wedding favor ideas on the Internet, so take some time to explore and find one you think would be fun to do!
9. Make Your Own Signature Drink
When it comes to weddings, alcohol can be one of the most expensive parts of the budget. And having things like open bars can be both pricey and lead to some rowdy behavior from guests who drink too much. So, a great way to save money is by doing small batches of a signature wedding drink, along with a few basic beer and wine options.
10. Make a Non-Traditional Wedding Dessert
Not only are wedding cakes expensive, but they're also a little outdated and boring. If you're looking to save money and wow your guests, you should consider non-traditional desserts like a wedding cake made of stacked donuts. You could also do a cookie sandwich tower or simply opt for an arrangement of cupcakes.
11. Do Your Own Flower Arrangements
Flowers are an important part of any wedding, but they can also be incredibly costly. If you're talented with florals or know someone who is, you can save thousands by making your own floral arrangements. Just simply set a budget, pick out the flowers you love, and use them to make bouquets, boutonnieres, and table flowers.
12. Create Your Own Photo Booth
Photo booths are a lot of fun, but they're also very expensive. Instead of paying for one, make your own with this fun DIY wedding hack!
You can put up a huge piece of paper on an empty wall as a backdrop, and then buy a photo booth kit, which includes hats, sunglasses, and other quirky accessories. You can either hire a photographer to take photos of guests at these stations or simply have them take their own photos.
13. Have Guests Use a Photo Sharing App
On average, couples pay 10-15% of their total wedding budget on a photographer, which is insane! If you want to budget that money for other things, try using a photo-sharing app that automatically aggregates everyone's photos in real time. You'll have all the photos at one time, so it'll be easy to compile an album full of fun and authentic photographs.
14. Do Your Own Hair & Makeup
Makeup is also another cost factor when it comes to weddings. So, instead of hiring a professional makeup artist, consider doing it yourself. There are plenty of makeup tutorials online that you can use to create your dream look, and you can always practice doing it in advance to make sure it's something you can handle.
15. Make Your Own "Thank You" Cards
Just because your wedding is over, doesn't mean you're done with the planning! Show your guests your gratitude by making thoughtful, handmade thank you cards. There are plenty of online templates you can use to find the right design for you!
Final Thoughts
By taking advantage of these DIY creative hacks for your wedding you can plan a fun and affordable event you and your guests will never forget! You'll also be able to keep costs down and save money you can then splurge on your dream honeymoon!
Are you currently planning a DIY wedding? What are you most excited about? Let us know in the comments!