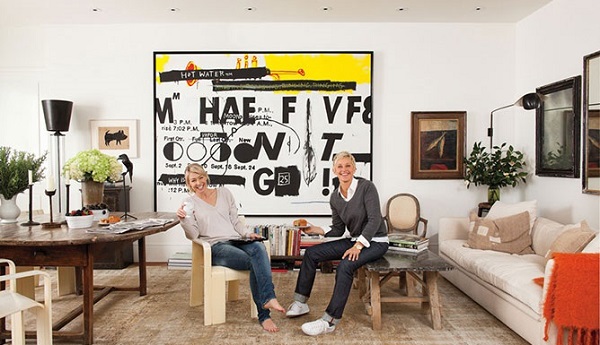 An individual's home speaks volumes about his or her personality and style. We have loved them and they captivate us with their acting or singing skills, but what is their life like when they are not in front of the cameras? They love creating sophisticated, neat and welcoming houses. Their houses not only amaze us but they also give us a look into their personal style. Celebrities are just like us.
For this reason, we can decorate our interior décor just like them. Here are a few tips for some rooms.
Living rooms
The base should consist of white, black and beige. This combination makes the furnishings and the accessories appealing
As the base colors are neutral, the living room should have either bold patterns or bright colors.   Examples of these can be lime green, orange or red. Turquoise is hot for 2014 trends.
Let the things in the living room be sleek. A glossy appearance should be given on all things including the floor and the furniture. For the furniture, you can choose materials such as steel, black lacquered wood and chrome while for the floor, you can go with linoleum, granite or concrete.
Use shapes that consist of angular edges and straight lines. Also commonly used shapes are perfect circles. Angular shapes and geometric are the best shapes for the living room.
Let there be light flowing inside the living room. The best type of windows that let sunlight to flow in at a good angle is the large windows. You can also use artificial lights. Bulbs that give a bright blue-white glow are better than those that give a yellow-white glow.
One can add modern paintings and different types of sculptures so as to put them at the focal point of the room.
Use a damask curtain in your house because they are sleek and sexy, just like the stars.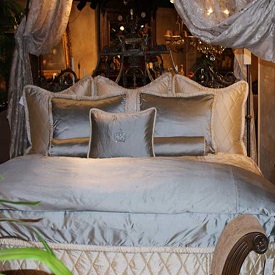 Bedrooms
Every celebrity needs a well-groomed place to relax after a day full of various activities.
Choose a wallpaper that is not so bright to give you a headache and not so dark to make the room gloomy.
You can use printed bedcovers to add flair to the room.
To make your bed more relaxing and inviting, add a few extra pillows, including decorative throw pillows.
At the corner of the room, put a chair. This will create a resting place
Use contemporary drapes which will fit your personal style and the décor of your bedroom. Let them match with your decor. They will also prevent light and offer privacy to you.
Kitchen
The celebrity kitchens typically inspire creativity, many are clean and look rarely used. Their refrigerators, dishwashers, wine coolers, cabinets and countertops are smart and will make one spend more time there.
Bathrooms
Stars need private, luxurious bathrooms which will offer them the perfect retreat from all the hard works day of being known by everyone. If you take a peek at their bathrooms, you would see how gorgeous they are–from the tubs to the surfaces which make the room to sparkle.
Keep it clean, open and bright, with vibrant peaks of colors on neutral tone themed rooms. Use decorative mirrors and accent tables to add pizzazz to your entry or hallways.
+jodi Call took her years of experience in home design and décor and now offers an impressive collection of bed, kitchen, bath accessories and home furnishings at Bedbathstore.com.