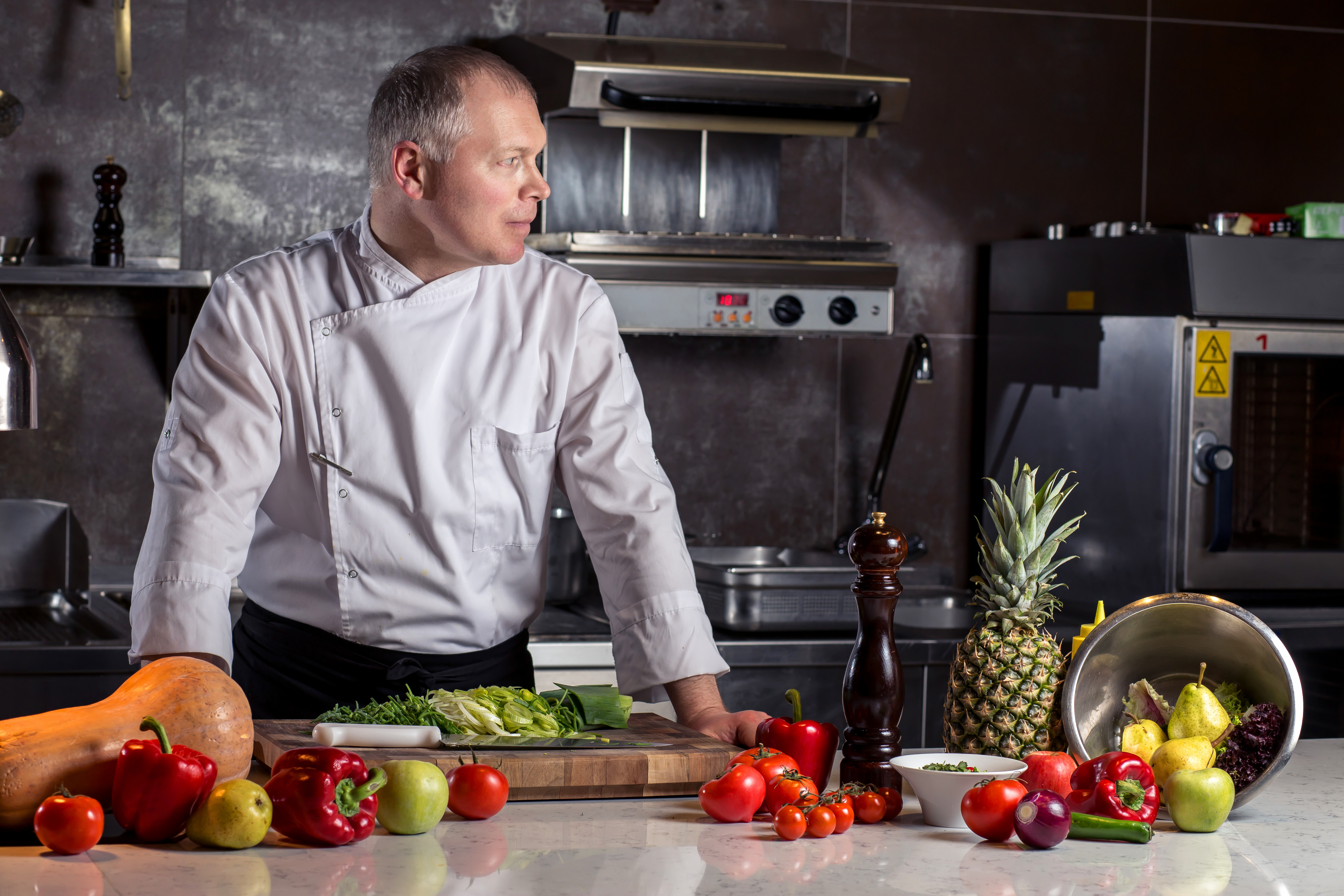 Most people can judge the quality of your cooking in just one bite.
As such, everyone in the kitchen knows the importance of a complete dish. From the main ingredient to the sauce and spices, everything has to be exactly right.
However, not every chef knows the importance of a complete outfit.
You can't just walk into your kitchen in regular clothes and get to work.
You need a chef coat to properly get the job done, and here are 5 reasons why.
1. Presentation Matters
A big part of many jobs involves looking the part.
You wouldn't trust a tattoo artist without any marks on his skin, and you wouldn't trust a lawyer that looked like he just got out of bed.
In a similar way, your chef coat speaks volumes for you, even if you spend most of your time behind the stove.
It represents your culinary training and your respect for the art of cuisine.
It also shows you take your job seriously. Whether you're wearing it working nights at a five-star restaurant or on-site at a catering event, people will know you mean business.
2. Easy Breathing
Many fashion icons say when you look good, you feel good – and chefs with the right chef coats will agree.
Beyond the professional aesthetics, a coat provides ultimate comfort in the kitchen.
A chef can feel the difference of wearing a proper coat right away, mostly thanks to the insulation provided. This happens thanks to these three features:
Long sleeves – protection when handling different pots and pans
Cotton – absorbs heat before it reaches the skin
Crisp white fabric – the most heat-reflective color
The cotton also allows for full range of motion as chefs chop, saute, stir, and make a run to the freezer for something.
3. Keep it Clean
Say you're cooking up a storm in your newfound comfort of a chef coat, only to get a big stain – then what?
Simple, take advantage of the double-breasted style to reverse the flap and look good as new.
This is a great trick to do right before greeting the restaurant's guest of honor for the night. But, you'll inevitably end up staining both sides in one shift.
No worries, because a coat is all-white, you can bleach even the toughest stains away.
4. Safety First
You can't cook well if you're injured.
Thankfully, the right coat can help protect you from open flames, hot oil, and more.
The fabric is intended to be fire-resistant for standard cooking operations. Sometimes, they do catch fire, but the extra layering of fabric offers extra time to safely kill the flame without burning your skin.
5. Invest in Yourself
A chef coat is like a fresh piece of basil on top of a pasta bolognese; it makes perfect sense and creates the total package.
No matter who you trained with or for how long, where you've worked or how delicious your dishes taste, the coat says you're the real deal.
Think of it like your knives and your signature dish. This tool is an essential part of your career's foundation.
Put On Your Chef Coat and Get to Work
Ready to go from sous-chef to the star of the show?
Roll up the sleeves of your new coat and get to work!
Here are 5 tips to advance in your career from line cook to head chef.