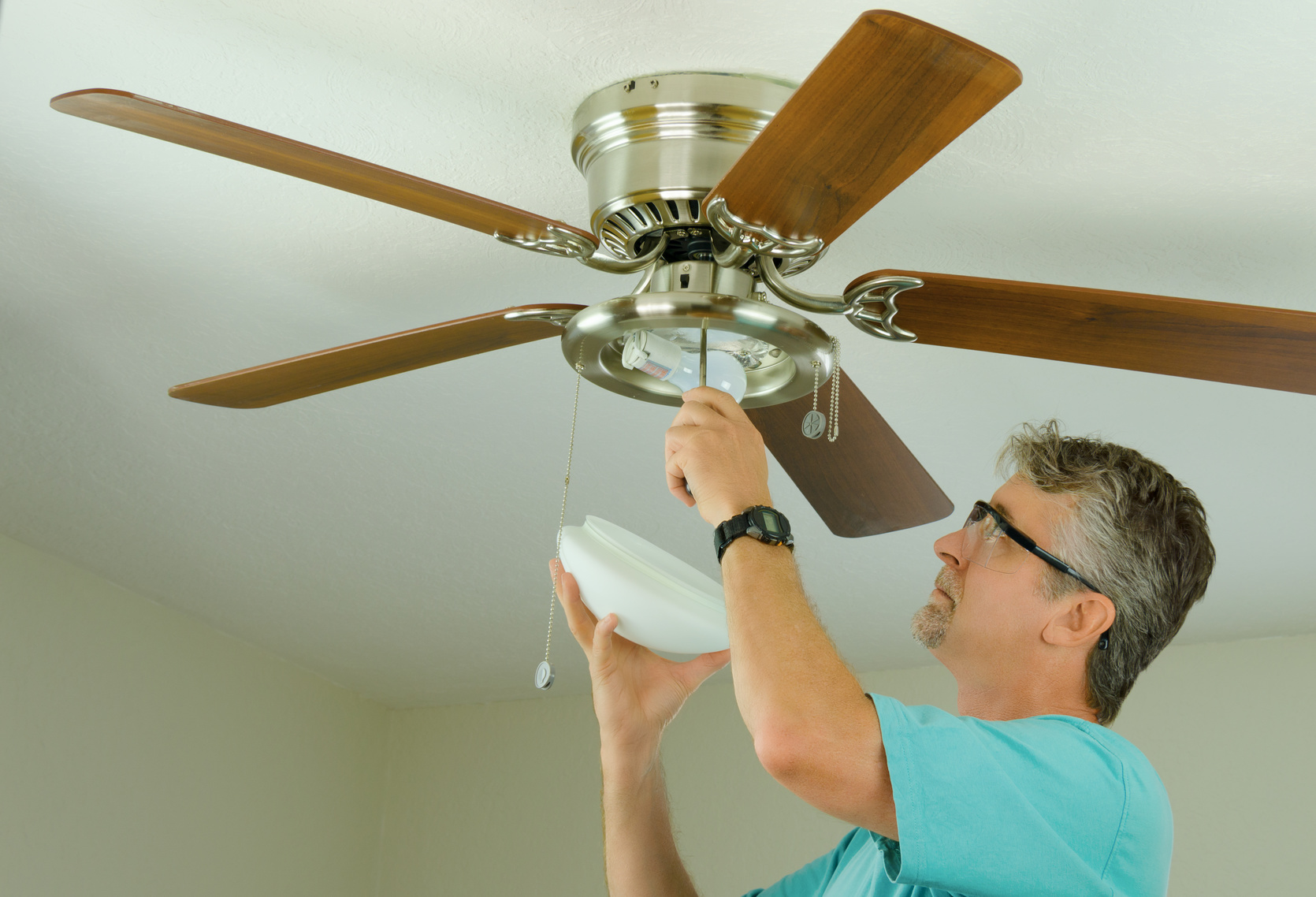 When you install a ceiling fan, you can make your room a whole 8 degrees cooler with less of an uptick on your energy bill.
Ceiling fans also look great and provide plenty of comfort and style to any room in your household. As you can tell, this installation is a great DIY project for you to tackle.
To make sure that you are getting the most from this ceiling fan installation, follow these guidelines.
#1: Know What Fan You Want
Not all ceiling fans are alike, so deciding what you're looking for is your first step before you install a ceiling fan.
There are plenty of ceiling fan manufacturers, so figure out which brands are respected. Aside from the brand of a ceiling fan, think about how it will look in your room.
For instance, you may want a smaller, more lightweight ceiling fan in your kitchen, and a more lengthy fan in your living room.
You might purchase fans with downrod lengths between 6 inches and 72 inches. Take some measurements and figure out how the fan will fit in.
Measurements aside, envision how the fan will add to your room. For instance, a ceiling fan in a chic office space can add to the flow and productivity.
#2: Learn Step By Step How to Install a Ceiling Fan
No matter how handy you are, never go into a ceiling fan installation blindly.
Instead, hit YouTube and find some videos of others installing their own fans. This will give you an idea of the tips, tools, and steps required to handle this project. You can even type in the exact model of the fan to watch someone install it.
Once you've watched a few walkthroughs, the best thing you can do is get your hands on the ceiling fan manual.
If you're looking for manuals or replacement parts, don't hesitate to consult ceilingfanshq.com to have a look around.
When you have your instructions laid out plainly on the front end, you'll avoid mistakes.
#3: Ensure Your Safety
You can't be too careful when installing a ceiling fan in your building.
Whether you're installing a brand new fan in your dining area or need one in your office, prepare the area. Have your tools in place so that you're never scrambling or taking on unnecessary risks.
Have someone hold the ladder for you and make sure to wear sturdy shoes that will not allow you to slip. Conduct this installation in a well-lit area and handle each step with care.
If you're installing this fan at your place of business, be sure that you also have business insurance in place that will cover any accidental damage or injury that takes place during the installation.
Take on This Project
Now that you know what to expect when you're looking to install your ceiling fan, use these tips.
Handling such a project can be a great challenge that'll make you love it once it's installed.
Have you ever installed a fan? Do you have any questions about the process? Leave a comment below!