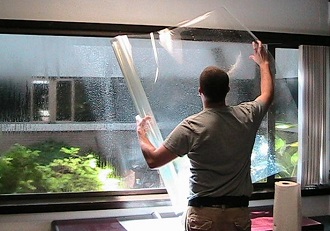 Owning a business brings with it a multitude of anxieties, responsibilities and pressures to go alongside the joy of watching your baby grow and thrive. One major worry is how to protect your business premises from theft and burglary, as well as damage from intruders breaking into the property.
If you have physical business premises there are a number of ways in which you can increase the security levels and be proactive, scaring off potential intruders in the process.
Traditional Ways
One way in which you can increase the levels of security is to install a security system on the premises. This can include alarms that alert you and the authorities when a break-in is taking place as well as security cameras that are visible, acting as a deterrent and a tool to find the perpetrators should a crime be committed.
Another way to protect your business is by adding another layer of security to an area of the physical business premises that can often act as a potential weak spot for passers-by who fancy their chances of entering the building and stealing your equipment and cash – the windows. You can add protection to your windows by applying security window film. This film offers protection in the form of binding the glass together and preventing it from shattering, whilst also blocking out prying eyes and harmful UV rays. As a security deterrent it is the perfect addition to your business security plans.
Security Window Film
There are a few ways in which security window film for your business will be a major benefit to your security systems.
The first issue is that it really does act as a deterrent to any potential burglary. The film can be tinted to ensure that any equipment or important documents that may otherwise be viewable from the outside, are now blocked from view to passers-by. It displays that you are serious about your security and that there will be other security processes in place.
If an intruder does attempt to smash a window to gain entry, security window film will add as an extra barrier in their quest. It helps to hold the broken glass together, slowing down the intruders from gaining entry. Most burglars will want a quick and easy entry and exit point, with security window film slowing them down to a point where they are likely to leave rather than risk getting caught. If anyone happens to be inside at the time of an attack on a window the film will prevent injury due to its shatterproof characteristics.
Another major benefit to security window film is that it protects the interior of the building from harmful UV rays. Not only can UV rays harm your employees over time, but also natural sunlight can fade equipment and documentation, speeding up the natural wear and tear process of your furnishings.
Applying security window film to the windows of your business property will be the perfect addition to the security plans of your company. It could save you money in the long-term and act as a deterrent against burglary, whilst protecting your employees from shattered glass.
Article Written By Jeffrey McGee