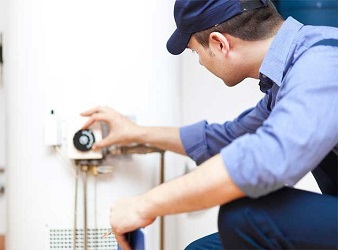 Murphy's Law states, "Anything that can go wrong, will go wrong." When it comes to boiler accidents, some are genuine disasters. Other boiler accidents are downright embarrassing. It is important to note that most boiler accidents have two specific origins:
. Human error
. Mechanical failure
1. Mechanical Failure at the Most Inopportune Times
One of the most embarrassing boiler accidents that can occur is when a family decides to invite a half dozen family members for a special occasion such as holiday parties. With the oven heating and baking for hours and the water heater doing double duty due to guests taking baths and showers, who would give thought to a toasty warm home suddenly growing colder and colder on a major holiday with two feet of snow on the ground and the boiler stopped dead?
2. Human Error – An Expired Boiler Maintenance Contract and Boiler Downtime
When individuals invite their employer and his wife to dinner, the last thing hosts need is for the boiler to cease functioning. The food may be hot, but the entire house feels as if dinner is being served outdoors in twenty degree temperatures. Too bad the hosts forgot to renew their annual boiler maintenance contract or they'd be able to restore boiler function quickly and affordably. According to a five-year study by the National Board of Boiler and Pressure Vessel Inspectors (Ref. , the majority of boiler incidents are due to human error.
3. Boiler Disasters
Incidences of boiler disasters can be lethal and cause injuries. Most of these disasters occur in industrial and military facilities.
With the advent of the codes of ASME (American Society of Mechanical Engineers), the incidences of boiler accidents due to mechanical failure have decreased since the late 1800s. Many of these boiler disasters occur due to extreme weather such as Hurricane Katrina in 2005, fire, tornadoes and earthquakes, when serious damage to boiler systems is incurred.
4. Residential Boiler Disasters
In many newly built homes, boiler disasters are caused by improper boiler installation. One residential boiler disaster occurred when the pressure in the residential boiler in a Washington state home increased to dangerous levels. The damage to the home was quite extensive, blowing out walls and damaging the children's playroom. Miraculously, no one was injured. (Ref. . The explosion was caught on a Nanny cam and is a testament to the type of super powered steam that can literally blow walls away completely.
5. A Most Embarrassing Boiler Accident
When a team of engineers design a state-of-the-art (SOTA) boiler for an industrial facility, what could possibly go wrong? That's what the passengers of the Titanic thought when Thomas Andrews designed the world's most famous sailing vessel. In industrial facilities, much of the vigilance and maintenance of an industrial boiler is relegated to the facility manager and perhaps, an industrial or mechanical engineer.
In a hypothetical vignette of a most embarrassing boiler accident, imagine designers and manufacturers of a brand new SOTA boiler presenting a trade show exhibit of their newest model boiler. A small crowd of trade show patrons gather at the site of the exhibit booth hoping to view the prototype boiler in operation. The exhibit is a mortal failure from the minute the boiler switch is flipped and the boiler explosion sends exhibitors and patrons running for cover.
Charlie Teschner started MESA Heating in 1982. Charlie has a journeyman and master plumber's license. He was raised with a strong work ethic and he now applies those values to tasks such as Longmont, CO heating repair.