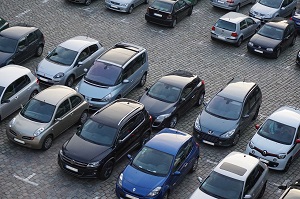 Business fleet purchases and ongoing fleet management is part and parcel of modern working like. However, optimising the costs involved is an essential part of being a lean, efficient enterprise and car insurance is no exception.
A Fleet of Vehicles
For those with a fleet of vehicles, the most important pre-requisite is to shop around for the best deal. A few years ago, this may have involved a substantial amount of legwork but with the recent increase in the number of price comparison websites on the market, this process has been made far easier for the end user.
However, fleet managers should never take deals found on these sites at face value. There is always room for negotiation, especially given the greater buying power that business buyers have. Don't shy away from having a conversation (face to face if necessary) and asking whether there is any chance of securing a better premium price. After all, it is in the interests of the insurance provider to be as flexible as possible – otherwise they risk losing out on valuable business.
Of course, it can be tempting to tell untruths in order to bring down the cost of premiums. However, this is not advisable – your business will be registered with the insurer and if they find out lies have been told, fleet managers may become criminally liable. Equally as important, this would invalidate the insurance policy, meaning that a payout would not occur if a one of the fleet vehicles was involved in an accident.
Beyond this, it is a good idea to ensure that all employees permitted to drive fleet cars are careful and responsible drivers. Not only does this prevent the likelihood of accidents, but it actually brings down the cost of insurance premiums – great news for businesses. Security can also impact on premium prices, so it is a good idea to ensure that all vehicles are sufficiently alarmed to prevent the risk of being stolen.
No claims discounts (NDCs) are worth their weight in gold, so if a vehicle only has minor damage, it isn't really worth claiming for this as it would eradicate the NCD. Protecting an NDC in this way could bring down the overall cost of cover by a staggering 75%.
Cutting Back – Not Always Smart!
Of course, cutting back is not always advisable – the cheapest policy is not always the best fit, so be sure to check the specifics of what the policy covers – this is especially important for large fleets where there will be multiple drivers.
Some business car insurance policies may cover travel to Europe, but if few drivers will ever be asked to cross the channel on business, it is a premium service that should be removed. Speak to your insurance provider about cheaper deals that exclude European driving. Driving to Europe poses several risks, namely the various different rules on the roads. For example, did you know that if you drive in France, you must have a fire extinguisher in the car? Not having one could void your insurance – learn more here. France is only a short hop from the UK and thousands make this journey every week.
It is always a good idea not to cut corners when looking at implementing something as important as commercial car insurance, so be sure to take the time to investigate it thoroughly in order to end up with the best policy possible. In addition, the protection of employees is and always should be front of mind for businesses so they need to remember their obligations in this area.
Gemma Sheldrick is Head of Strategy at DNA Insurance, who provide insurance advice and cover for businesses across the UK.