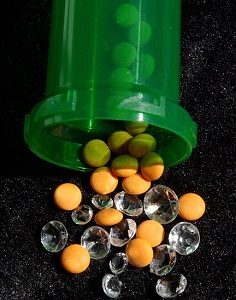 Are You Having A Tough Time Paying For Your Prescriptions?
Have you ever walked into a pharmacy, and the pharmacist rings up your purchase and after you recover from the momentary shock of how expensive your prescription is, sigh, and pay for it anyway. A small sacrifice somewhere else in your budget will have to make up for it. You are definitely not alone in feeling the pinch when having to purchase the prescriptions you or your family need.
Prescription drug costs have been rising steadily and show no sign of levelling off. If you struggle to afford your prescriptions a prescription savings card may be a great option to help bring your costs under control.
How Do Prescription Savings Cards Work? Most prescription savings cards work similarly to this:
You can find many options for prescriptions savings cards on the internet. You will have to register online to receive the card and sometimes you will have to pay a reasonable annual or monthly fee. Then you will receive the card in the mail, you take it with you when you to the pharmacy, present it to the pharmacist when you go to pay for your prescription, and you receive the savings. It's as simple as that!
Many prescriptions can are discounted 20-30% or sometimes even more. The providers of the card have negotiated pricing options for the holders of the card to help customers with discounts on their prescriptions.
There May Be Eligibility Requirements
If you are trying to obtain a prescription savings card, you will need to be aware that in some cases there may be eligibility factors that will be considered. Your income may need to fall into a certain range, you may need to be over the age of 65, or qualify as a family with young children. These may be factors that determine if you will be given the card.
Sometimes if a person already has health insurance or is on MedicAid or MediCare they may not be issued a prescriptions savings card. However, it depends on the program, some cards will not disqualify you if you are already on these programs.
Make Sure the Prescriptions You Need Are Covered
To guarantee that you get the most from your prescriptions savings card you should make sure that all your prescriptions are eligible. You definitely don't want to be in a situation where you need a medication and you still can't afford it because it is not covered by the savings card. Write a list of all of the prescriptions that your family needs on a regular basis and compare them to the prescriptions that fall under the scope of the card. This will ensure that you are getting the most benefit from the card.
Talk To Your Pharmacist
A great resource and wealth of knowledge about prescriptions savings is your pharmacist. They will recognize prescription savings cards and know which programs are trusted and used by customers. They may be a very valuable resource when you are trying to determine if a certain card is right for you.
Some Words of Caution
When you are selecting a prescription savings card, you need to make sure you do your homework. There have been instances of less than reputable sites promising prescription savings cards for a small annual or monthly fee, and the customer never receives anything. They either do not receive a card, or they do and go to the pharmacy o find out there is no such program with that particular card. Remember to research the provider of the savings card before you offer up any money.
If you are having trouble paying for prescription drugs, a prescription savings card may help to reduce the cost and ease the burden. These cards offer customers significant savings that that can ensure that your health never suffers because you can get the prescriptions you need when you need them.
Although most programs are legitimate and want to help customers save money, you still need to select a program with care and ensure you are getting a great value from the card. Prescriptions savings card can be an option to help costs with the rising price of pharmaceuticals.
This article was written by James Sosa, a healthcare writer, who believes that a Prescription Discount Card offers a win-win situation for both customers and pharmacies.