You have bought the space, purchased the right equipment, filled out all the necessary insurance policies and you feel you are one your way. As auto repair is your first priority, you cannot get that all-important profit without the customers. You also need to rely on marketing to get your business noticed by the right people, who will require your services.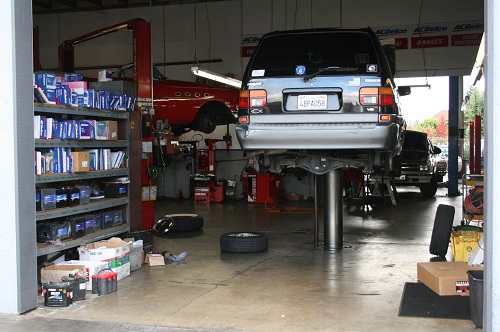 The auto repair industry is highly competitive, so you need to prove that your services are top of the range. You need to employ the right tactics to attract those customers and if you aren't executing them properly you will be losing out on an investment. Here are some ideas that you should consider employing to market your services:
– Social networking
A free form of advertising. It is simple to set up a Facebook group and using the appropriate content to attract people, you can raise awareness of your business. The handy thing about Facebook is its sharing capabilities. If a user 'like' your group, they have the option to share interesting posts, which can be seen by their friends, who can be enticed to like the post or your group. It is efficient way to reach out to a wider audience.
– A referral program
Customer like to be rewarded for being a customer, they also like to be rewarded for helping your business expand. Consider employing and developing a referral program. Every time your existing customers bring in new customers, reward your existing ones with a free oil change or a discount on their next auto job. The more they do the more rewards you should give out. It is an excellent incentive for your customers and you will see the impact this will have on you business.
– Traditional advertising
This can be anything from newspapers, to flyers and radios. The cost of these forms of advertising is high, but if executed properly, they can pay for themselves. An idea to increase that ROI would be to feature a discount voucher on the flyer, for instance '25% off your next oil change when you present this voucher'. Radio has a far reach, and adverts can be played during rush hour for those who are stuck in traffic (Get them while they aren't distracted!)
– Excellent customer service
Be good to your customers. By providing an excellent service on all their auto needs, they may spread word of your excellence through word of mouth. People generally ask their friends and family for advice on where to have their car serviced. If you have done a good job in the shop, your business will be promoted through recommendation. All you need to do is 'Rinse and repeat'.
– Effective internet communication
Like the social media approach, many people will look for services online. Ensuring that you have a good online presence can be vital. If you have a website, make sure that the information is clear, you have provided correct information. There is nothing worse than finding a good auto body shop and discovering there is no way to contact them. This also means making sure that your service can be easily found online.
While considering these options, you need to contemplate your budget. As most of these are generally cost free, the traditional and contemporary platforms of advertising can be extremely expensive. It is worth considering if these means are appropriate. On a final note, you will also need to make sure you can provide the services you are advertising, ensure that you are fully stocked up with the right equipment.
By Harry Price
Harry Price is a free-lance writer and experienced personal trainer. He enjoys spending time with his family and watching football.