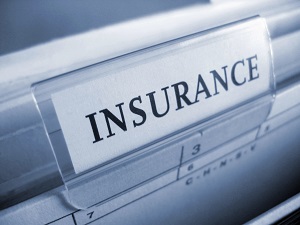 There's no two ways about it: Choosing insurance cover is a chore. We're all encouraged to shop around and find the best deals for our policies, whether it's for health, car, medical or even household contents insurance.
Many people simply renew their policy year after year without a thought to trying to find a better deal. This is definitely a mistake, and it's not just a case of rooting out the cheapest policy either. Knowing what you're signing up for and what the company will provide when you claim are vital considerations:
Will The Company Be There When You Need Them?
The problem with insurance is that in an ideal world, you aren't ever going to use it! Few people bother to look into the integrity of the company they have chosen to insure them. Chances are, if you've signed up for an expensive medical insurance plan or for car insurance, you're probably going to be fine, but for smaller, less expensive policies like iPhone insurance, you could be left high and dry when you find the company isn't as reliable or trustworthy as you imagined. Always do your homework.
Customer Support
You should also choose an insurance company that provides the best customer support. Yes, it's more appealing to go for the cheapest policy, but when you're in your hour of need, a friendly voice that goes the extra mile to help you resolve your problem is a godsend. Checking on comparison sites can help reveal how many customer complaints have been made per 1000 claims. That's a good indicator of how easy a company is to deal with.
Understand The Contract
Understanding the terms and conditions of your policy is crucial. Before your signature gets etched into that piece of paper ensure you've read through all the terms and conditions, weighed up the pros and cons, and understood any minute clauses that have crept into the contract. Having a £800 excess on your car insurance might make for a sweet deal at first, but you'll be cursing yourself when you have to pay out for every minor dent and windscreen chip despite forking out for fully comp insurance.
Check The Discounts
Every insurance policy has different benefits and coverage. Consider the price of the insurance, how much it's willing to pay out in case an accident occurs, and line that up against your budget. What's the cost per month? Is suitable and for your needs? There are so many comparison sites and brokers out there that you could potentially save hundreds of pounds in an afternoon. You'll also have a far greater piece of mind knowing you'll get the proper cover and treatment if you do have to make a claim.
Take Your Time
Picking out the most suitable insurance cover isn't the most exciting of tasks. If you do find yourself making a claim, you'll be glad you made the effort. Get the required background knowledge, read the contracts, and you'll have made a tough financial decision a good deal easier.
By Harry Price
Harry Price is a professional guest blogger and personal trainer. He enjoys marathon training and inspiring others to adopt a healthy lifestyle.