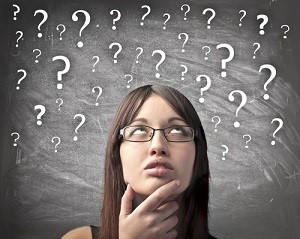 Selecting the right property manager is a challenging process for even the most experienced of property owners. This individual has to assume all responsibilities for the property that require the presence of someone in the local area. Larger property management companies are more ideal because they can devote a much bigger workforce to each individual property.
Before you decide on which property manager you want to do business with, you need to discuss the situation at length to determine whether they're the best possible fit.
How Would You Process Tenants?
Every property manager has to come up with a way to process tenants coming into the property. Their efforts have to produce solid results in terms of good tenants being allowed in and bad tenants being left by the wayside. It's a difficult balancing act to generate standards that will get enough information about each tenant.
Sometimes these standards are so strict that it keeps good tenants from wanting to get involved with the property in question. Revisiting these standards is essential to determine whether they're still practical for the property.
What is Your Approach to Maintenance?
The visibility of a property means nothing when it comes to how well it should be maintained. Property managers should be willing to hire a plumber or electrician if the services of an outside professional are needed. Determining who has to pay a plumber is all a matter of what has been worked out in the lease agreement.
The skilled professionals who are responsible for maintaining a property need to be vetted to determine if they have the proper qualifications, whether they're plumbers or experts in another kind of trade.
Do You Have Experience with Advertising?
Whenever a tenant's lease ends with a property, the unit they were living in needs to be advertised. The property manager is the one who orchestrates the advertising needed to gain a new tenant. This advertising campaign has to be aggressive enough to keep the property in the spotlight while also not being so in your face that it turns off potential tenants.
There are many free websites that post listings for properties that your property manager can use to get a lot of visibility for your property. Cutting down on an advertising budget is essential because it allows the property manager to put that money elsewhere.
Can You Tell Me About Your Previous Positions?
Knowing a property manager's background is important because it tells how they will handle their responsibilities at their current property. From time to time you will come across a property manager who left their previous role involuntarily. It's essential that every misstep in a property manager's career is investigated to determine whether they were responsible for what occurred.
As ABC Property Management advises, look at each potential property manager's role in the success of the other properties they managed to see how they will fare at managing your property. There's no such thing as getting too much information about a property manager before you make the decision to hire them.
Mikaela Hansen is a content manager and copywriter at DigitalFlavor.com. Digital Flavor's team knows how to boost your online traffic, grow your reputation and drive up your sales through high quality content and guest blogging.