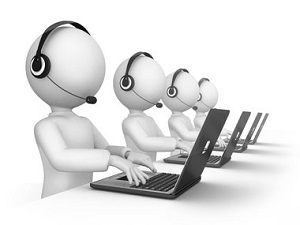 Sometimes you need to convert your audio and video files into written text documents because of certain reasons. In case you are already occupied with other works and do not have enough time to spare, it is a wise decision to outsource this task.
Finding audio typing service providers is easy, since there are many companies offering this kind of service. However, picking the right one is a different story. Here are some of the things to consider before you decide to employ the services of a particular company or a freelancer.
What Are the Types of Services They Offer?
Some companies specialize only in transcription, while others offer various kinds of typing services. In case you need multifunctional typing services, then you must choose the latter. On the other hand, if you only need your files to be transcribed with utmost accuracy, then the former will be better, since audio transcription companies focus mainly on transcription services.
What Type of Files Do They Accept
Audio, video, and text files come in various formats, and each of them requires a different type of software to be accessed. You can never expect that all audio typing service providers have a complete set of tools and software to open all file formats. This is especially true for freelancers. Therefore, before you finalize your decision to hire an agency or freelance audio typists, you must ask them about the type of files they can accept.
Are Their Services Suitable to Your Language and Personal Requirements?
Some companies only use computer programs to convert your audio files. This works on some documents. However, the capabilities of computers are limited. You will never obtain accurate results if the recordings are heavily accented, or contain a lot of background noise.
Even if you decide to hire companies that use text conversion programs, you must still ensure that they have human proofreaders check the transcription and ensure that it is accurate. However, as much as possible, you must look for agencies that will transcribe your files manually, without relying on text conversion software. You must also ensure that the employee who will handle the task is familiar with your language, as well as familiar with the terms you are using in your company.
What Are Their Rates
Various companies have different rates. You may be tempted to hire the lowest bidder, but keep in mind that there are risks in doing so. If it is too low to be true, then there is something fishy about it. Maybe the company has a poor reputation and the only way to attract clients is to offer low rates.
On the other hand, the highest bidder is not always the best one. Some companies can offer the same quality of services at much lower rates. Therefore, to determine which one offer the best deals at the most competitive price, you must check several companies and make comparisons. You must also check their portfolio, as well as the testimonials and referrals of their previous clients.
Jenny Stephenson is a writer/blogger who has written informative content in various niches. She is particularly interested in audio typing service – 1st Class and written interesting articles about it.