Red is such a bright, powerful, sexy, and lively color that can add charm and excitement into any part of your home. One way to incorporate this color into your space is by adding a lighting fixture in crimson, so that it serves two purposes – lighting and room accent piece.
Bring in Romance with a Red Chandelier

A chandelier is such an elegant, classic, and eye-catching piece that is sure to attract everyone's attention whenever they enter a room with a beautiful chandelier hanging from its ceiling. Make this chandelier red and you have a striking conversation piece that evokes romance and love. A rose-colored chandelier is perfect for a bedroom and a dining room, where intimate moments are most usually spent.
Brighten Up a Dull Corner with a Red Floor Lamp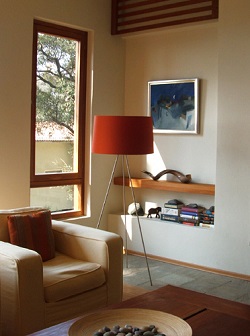 Make drinking your cup of coffee early in the morning or reading your favorite book more enjoyable with a gorgeous red lamp by your side. Aside from your much needed task lighting, a red floor lamp is such an eye candy that can definitely brighten up your day just by looking at it.
Red Ceiling Pendants Make a Fun Kitchen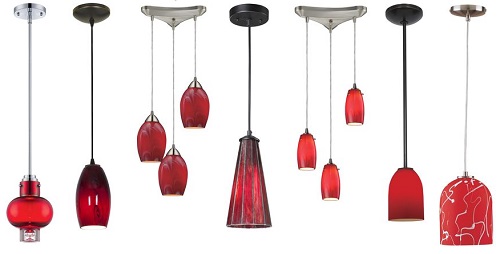 The kitchen is not just a place where one cooks, it is a place where you prepare food for the ones you love and even share a lot of time chitchatting with family and friends while preparing lunch or supper on weekends or special occasions. Adding great looking light fixtures such as red ceiling pendants makes your kitchen a more beautiful space to share these happy moments in, and creates a space that is happy and fun.
Add Bursts of Color into Any Room with Red Lamps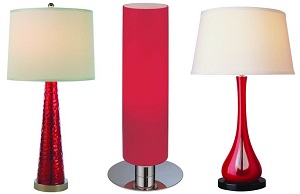 The easiest way to give a room a colorful makeover is by adding accent pieces such as lamps in a vibrant and exciting color, and no other color can deliver this particular mood better than red. Perfect for brightening up living rooms and adding energy into a dining room, red lamps are the way to go when you want to instantly add a pop of great color into any room.
Get Inspired the Moment You Wake Up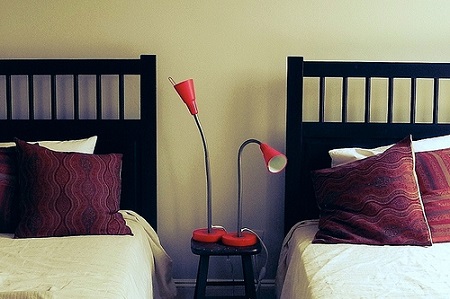 Pretty bedside tables in red make a great source of inspiration and energy, aside from the illumination they give when you want to read a book before finally calling it a night. The color red has a warm, energizing effect on our mood and adding a piece or two of this color into a bedroom can give you that boost of energy when you get up in the morning and keep you feeling great and inspired all throughout the day.
Stay Focused with a Red Clamp-On Desk Lamp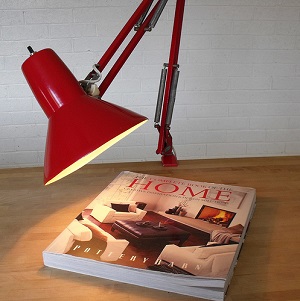 Stay up and stay focused while reading or working on a project with the help of a red clamp-on desk lamp. Adding this piece on your table can give it the vibrance and energy that you need while performing a particular task.
Affect your mood and create a livelier ambience for you, your family, and your guests with the addition of red accents into particular areas in your home. And because lighting is a very important factor in creating the overall feel of individual spaces within your home, adding red light fixtures can indeed transform these to have a bright, lively, warm, and even romantic atmosphere.
Joan Silver is a known lighting expert from Capitol Lighting and a fan of all things "lighting". She currently provides customers and designers with robust information on their lighting needs.