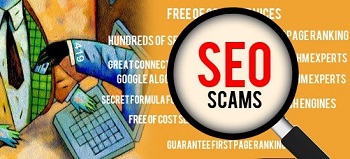 Annada Prasad Padhy tells anybody who wants to hear (or not) that he had a dream of becoming a doctor when he was a little mischievous toddler, but sorrowfully he had to neglect his high aspirations due to the lack of academic support and monetary problem.
Well… there were also these petty issues of overflowing imbecility and an unscrupulous character which got in the way of Mr. Padhy into a certified healer. So with the deficiency of the required merits for a medical practitioner (and for a moral human being), Annada turned to the beloved arms of the Web where there's much else "to cure" (after you sicken it yourself).
Annada began striding as an Internet marketer since around 2000 and didn't stop looking back on the ill road he left behind ever since! He founded his own little marketing shop, the SEO company AuroIN, because every soulless face needs a wrenched front to suck other people's souls.
But alas! After many wonderful years of defrauding, deceiving and cheating its way into the pockets of the ones who had innocently trusted the untrustworthy, someone finally caught AuroIN red-handed doing the sprawled practice of cooking reviews and outed its shameful sham. To the growing disgrace of not-ever-doctor Annada, later on the story has been even highlighted on Search Engine Roundtable.
As it turns out, "someone" created many fake Google+ profiles of legitimate marketers and posted favorable reviews on AuroIN Google+ page, granting it the highest scores possible. But I guess it could've been real, you know, considering that Annada dreamt of being a doctor and all… okay, not really. But perhaps it was just a one-time "glitch…" okay, doesn't seem likely too…
In fact, it's not likely because it already happened before. A swift research for "AuroIN" brings a few almost flawless review pages of the company on third-party sites, for example on Glassdoor and Webutation. But when digging in a little deeper into the reviewers themselves, we'll find empty profiles which suspiciously appear only to fervently praise one SEO company…
AuroIN claims to employ "700 fulltime professionals who work 24×7 in all time zones." However, its LinkedIn page currently only lists 87 employees, most of them are yet again solely an empty profiles without an image, connections and funnily enough sometimes without even a proper name.
But even the greatest efforts to deceive can't hide some of the complaints about AuroIN which are buried under the mountains of falsehood reviews. Here's one from i-Newswire:
Do not do business with Auroin whatever you do, they are a scam!

…I tried for over 2 weeks to contact them in regards to my account and got the runaround. They had no intentions of keeping their guarantee with me.
And here's even a flaming rant of an existing disgruntled employee (as for November 2011) from Expose A Scam forum:
what i have been seen from past one & half year is that Auroin has the only motto of getting more and more money by providing very less salary to the link builders…
It doesn't look like Annada and AuroIN are even trying too hard to conceal their deceiving practices, or they aren't very good at it. Straight on AuroIN blog there's a post headlined "Crushing Online Scam Complaints," which set to promote the company's Online Reputation Management service:
Are you facing some negative online feedbacks, allegations? Are bad reviews about your company, products all over the internet causing you sleepless nights? Then you are in the immediate need of Online Reputation Management that can be a great solution to all these problems.
On that post, AuroIN states how it will handle with negative reactions for a company on the Web like creating articles, press releases, blogs and wikis to show the company "in a positive light," somehow removing the negative search results and taking legal action against people who dare to say negative things about it.
Hey Annada Prasad Padhy, all your fake reviews won't hide this blog post, you won't be able to remove it from the search results and please do me this favor and try to take a legal action against me… that will be great PR for me.
Update: Read what inside sources told us about AuroIN on GlancingWeb.
Update #2: Online reports indicate that some female employees of AuroIN have filed sexual harassment complaints against Annada Prasad Padhy with the police.
Here are the police cases:
SEXUAL HARASSMENT TO GIRLS IN WORK'S PLACE

a) Case registered u/s 509/354/506/34 of IPC act. with Mancheswar PS – case no. 241(27), dated 26.09.2013.
b) Case registered with Odisha Human Rights Commission: 3553/ 13 dated 20.11.2013
c) Case registered with Odisha Human Rights Commission: 3555/ 13 dated 20.11.2013
d) Case registered with Cyber Crime Branch – case no. 837, registered in page 44, dated 06.08.2013
e) Case registered u/s 323/354/506/406/419/469/471 of IPC act and 67(a) of IT act dated 14.11.2013:
f) Case registered with Odisha Human Rights Commission: 3554/ 13 dated 20.11.2013
g) Case registered with Odisha Human Rights Commission: 3564/ 13 dated 20.11.2013