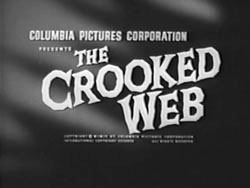 The Internet is the largest and most comprehensive source of information mankind has ever sprouted as it progressively continues to branch out its knowledge boughs through every single elapsing second. The web's stupendous amplifying stature allows people to discover information that previously has been attained and shared by others.
But while the multitudes are incessantly inquiring online for impartial reviews about almost any topic you can think of, it seems that in numerous cases the supposedly unbiased are in fact the definition itself of biased, muffled, in almost any topic you can think of.
According to the New York Times, the user reviews site Yelp had carried out a "sting operation" where it caught 8 businesses participating in some sort of paid reviews scheme. Those businesses offered to pay varied sums of $5-$200 for each positive review about them. In some cases, the review itself had been written by the business and the "reviewer" was merely asked to sign it.
Manipulative reviews can obviously hurt Yelp's reliability and eventually the company's income. Therefore, it isn't so much of a surprise that Yelp made an example out of those businesses it ensnared. For a three month period, a shameful "Consumer Alert" will be displayed on the culpable business pages on Yelp.

Although Yelp's secretive sting operation initiative is definitely commendable, one must ask how many businesses weren't caught and still features crooked reviews, and what the actual scale of deceptive reviews on Yelp is at all.
This phenomenon of manipulative online reviews isn't exclusive to Yelp or similar user reviews sites. You can even find it in the prestigious art of literature, effectuated by distinguished bestselling authors no less, to glorify their own work and slander other authors.
By using the pseudonym "Nicodemus Jones," the award winning author RJ Ellory had been roaming Amazon's review and rating platform to applaud his own books. As he admitted, RJ/Nicodemus didn't settle for that alone but also decided to besmirch some of his peers with negative reviews and one-star ratings.
What's even more disturbing though is that even among respectful authors as Mark Billingham and Jeremy Duns, the overall sentiment is that these type of dishonest practices exists to a much greater extent than revealed:
"[Ellory] absolutely isn't the only one," said Billingham, adding that Ellory had also apologised to him personally. "It's very widespread… And what has been most shocking about some of the more recent revelations is that up until this moment most of us had presumed that the people doing this stuff were self-published writers with no other means of marketing. But these most recent revelations prove this is not the case and it is very worrying."

"It's absolutely rife," agreed Duns. "It's so tempting, it's so easy… and it's very very hard to prove it."
If the common presence of beguile reviews is only being suspected in the literature world, over the mobile app industry it already reached for epidemic proportions. Many developers have expressed their discontent and concerns of how there's a growing number of sites who offers to pay for app reviews.
The incremental amount of paid review sites for mobile apps is driven by the rising adoption of smart mobile devices and apps popularity, as those sites lures inexperienced developers to promote their new creations. Appy Nation has even composed a "Hall of Infamy" list which outs several of those pay-to-review sites.
The problem also stretches to websites which supposed to protect the consumer interests, such as Ripoff Report. Apparently, if businesses/people want to block or censor complaints about themselves on the site, they can simply join the "Corporate Advocacy Program." Or in other words, pay-to-not-review.
While the Web is a miraculous place where you can find almost every piece of human knowledge, in some situations you'll have to dig deep until you'll find a reliable source.