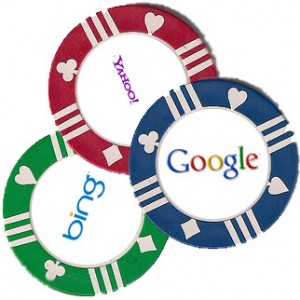 When Microsoft and Yahoo reached an agreement for a search alliance in which Bing took over Yahoo search back on July 2009, I'll bet those guys from Redmond and Sunnyvale were sure they are going to anesthetize the monster from Mountain View (AKA Google).
But alas! After nearly three years Yahoo keeps losing market share, Microsoft bleeding Bing's losses out its ass and Google… Google still sitting on the thrown safely… But wait! Perhaps over the passing month, on June 2012, the search alliance managed to obtain some achievement? Maybe something to show for the shareholders?
(Clue: Not so much)
According to the latest comScore's monthly U.S. search engine rankings report for June, the Bing-Yahoo search alliance broke the 80% market share! No, no, I'm just kidding of course, they didn't even managed to pass the 30% borderline. It's just another regular month…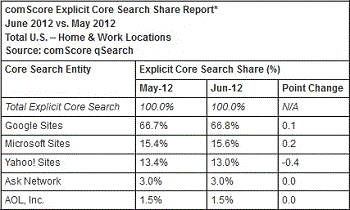 Although Bing grabbed additional small 0.2 percent share from the search pie (standing at a total of 15.6%), it wasn't on the expense of its archenemy Google which conveniently picked another 0.1 percent (66.8% in total). Poor little Yahoo on the other hand, lost 0.4 percent (down to a total of 13%).
Overall: Search alliance- 28.6% (or "still losers"), Google- 66.8% (or "still the dragon"). Sorry Microsoft+Yahoo=BFF… Awkward silence (again)…
Okay, so in the U.S. the search alliance state isn't so glowing, but what happened over the international search arena in June? If we'll ask our dear friend StatCounter Maybe he'll tell us that Bing and Yahoo had some more luck worldwide? Well, in fact and pretty surprisingly… no.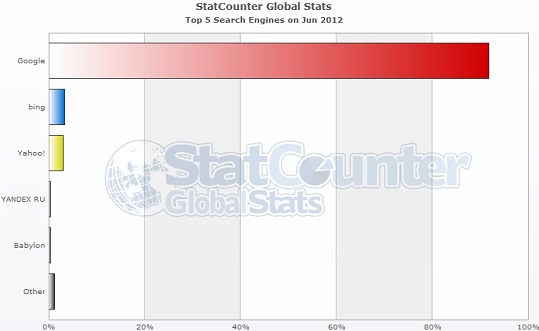 Oh, c'mon you guys! Google's global market share over 90%?? That's just sad now! You know how we call that in the professional tech world? PATHETIC. (I would have also accept "poor bastards")
Just for you to know, you really charmed me personally lately- Bing with your newly disavow links feature and Yahoo with your amazing new image search. But with all due respect to myself, I guess the people have spoken.