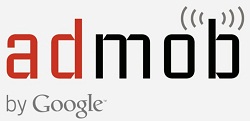 Google is one of the biggest and most profitable companies in the mobile industry- Some of the most popular mobile apps in the world are Google properties (Maps, Gmail, YouTube), its search engine dominates over 90% of the global mobile market and Android is the leading mobile OS.
But apparently, Google wants to become even a stronger mobile force and marks its next goal on the mobile industry to enhance its hold- Mobile app advertising.
Today, Google announcing that it is integrating AdMob dashboard into the familiar interface of AdWords. This move suppose to make it easier for advertisers to target specifically mobile apps. Google discloses that AdMob's networks contains over 300,000 apps which serves more than a billion monthly ad requests across 23 countries worldwide.
From now on, advertisers can launch an ad campaign just on mobile apps directly from AdWords- When starting a new ad campaign, advertisers can choose the "Display Network only (mobile apps)" option from the "Campaign type" tab.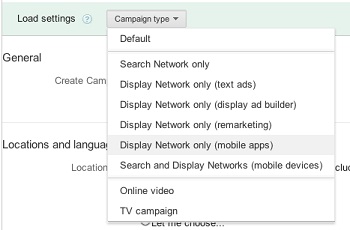 While it was already possible to target mobile devices, OS and even WiFi before, Google now also allows advanced targeting placement options based on app categories (business, games, lifestyle, etc.) from Google Play or from the App Store. Additionally, it would be possible to target particular app from the network. Soon, the estimated reach of devices and impressions would also appear.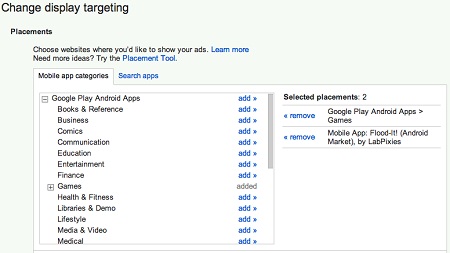 The consolidation of AdMob into AdWords is a very logical step. More advertisers will be open to a wider range of mobile apps as they will also use the familiar mechanism of AdWords. App developers/publisher should also benefit from this as more advertisers competing on the ad space means higher profits.
By the way, It isn't the only ad product that has joined the AdWords family over the last few months. On April, Google opened AdWords for video (YouTube advertising) for everybody.
In any case, traffic from mobile devices is rapidly increasing all over the web and consequently, businesses and marketing agencies are shifting more and more funds into mobile advertising. The AdWords-AdMob merger will make sure that generous portions of these budgets will land in Google's pockets.
When Google acquired the relatively unknown mobile display advertising network AdMob for $750 million on November 2009, many thought it was a crazy (and perhaps stupid) gamble. Sure, mobile was already growing back then but there was a lot of skepticism about the very high price for an unproven company.
Slightly more than two years later, Google alone predicted to earn nearly $6 billion just this year in mobile revenue, big part of it is coming from… That's right, AdMob. I guess that there are some bets worth taking.