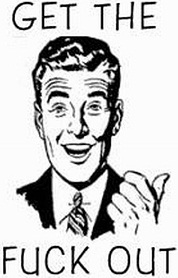 It isn't a surprise that Google's search team really hates the guts of sites that engaged with paid links building and penalizes them when they get caught. They won't even hesitate to demote their own product when necessary. But as it turns out, Google is now escalating their battle.
While until now Google has penalized (in different levels) the sites which were directly involved in the paid links practice themselves, it has now been reported that Google's Matt Cutts and his anti-spam virtual cops are now going after the middleman as well.
Yep, the marketing agencies who buy and sell links for their clients.
Barry Schwartz from Search Engine Land posted that the SEM (search engine marketing) agency iAcquire has been completely vanished from Google's index after allegedly bought links for its clients. Indeed, if you try to see which pages of the iAcquire are indexed using the [site:iacquire.com] command, no pages appear.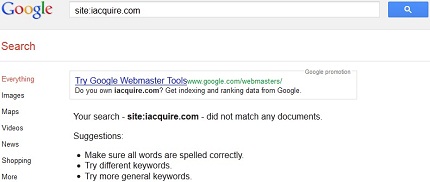 Later on, iAcquire's director of inbound marketing, Michael King, confirmed in a tweet that his company has been de-indexed from Google search results while his frustration was pretty notable: "There's no network for them (Google) to kill so that's them throwing their hissy fit."
I don't want to be a jerk and I'm certainly not happy whenever someone is in pain while his livelihood is probably at stake, but Mr. King surely knew that if indeed his agency participated in this buying links practice, they are playing a risky game where Google doesn't has a reputation of being tolerant against this kind of stuff.
In any case, this is the first time (on the record at least) that Google is taking actions against the mediator's own site which unnecessarily was in the paid links mix by itself. The gloves are off, Google proved that it is now willing to act against anybody who's involves in link scheme practices.
It seems that in the last few months particularly, Google became much more aggressive and drastic against unnatural link building- On March it banned completely prominent paid blog networks, on April it unleashed its notorious Penguin update which targets sites with unnatural links and last week I reported it is beginning to de-index directories.
Google is sending a clear message: If you'll get involved in unnatural link schemes, we'll fu*k you up!