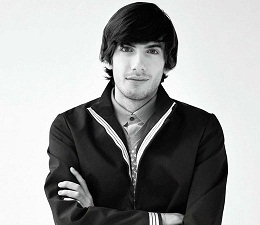 I have to admit that I admire Tumblr's founder and CEO David Karp in many ways and not because he programmed one of the most popular blogging platforms on the web before he was even allowed to vote. Actually, it has nothing to do with it.
Don't get me wrong, of course that creating Tumblr's beautiful blogging platform deserves all praises, compliments and gigantic appreciation. But for me to admire someone, he/she must also take the extra step forward and to make his company immensely meaningful and integral in people's lives.
That their company's product(s) become so significant that you almost couldn't picture the world without it. People that were crazy enough to dream big, crazier when they tried to build this dream and craziest when they pushed it forward when everyone else thought they were just crazy.
Zuckerberg-Dorsey-Page/Brin-Gates-Jobs style. These are the high standards I expect from the kind of people I want to look up to and admire, nothing less.
David Karp is still not among the respectable world-changing individuals from the prior line. But he is on his way. His blogging platform company is currently powering more than 52 million blogs which already published more than 21 billion posts (according to the company's about page).
That means that in the last three weeks or so, Tumblr added more than 2.5 million new blogs (!) into its gigantic network since it celebrated crossing the 20 billion posts milestone on late March. That is pretty incredible.
Recently, it has been widely reported that during Ad Age's Digital Conference Karp has announced that from May 2nd Tumblr will begin featuring ads, for the first time, on the dashboard's "Tumblr Radar" which receives about 120 million impressions every day.
It is well known that Karp has been always against this sort of advertising as he tried other ways to monetize the giant blog network. Apparently, his performance on the conference also somewhat mirrored his approach ("strange", "weird" "short" were some of the descriptions).
I guess that eventually he understood that this move was necessary after trying other ways and while the company's investors were probably pushing (I'm assuming) towards it.
What I did found as really upsetting wasn't Karp's announcement, but few writers' and bloggers' reactions. Some of these writers, laughed and mocked at him for making this move. Gloating. Hanging on an interview Karp gave the L.A. Times two years ago where he was quoted saying "we're pretty opposed to advertising".
So for all those bloggers and writers I have to say this:
Who the fu*k do you think you are? From where do you get the nerve to ridicule someone that is actually trying to make the world a better place? Is this your master-plan to drive more pageviews? Is this how you convince yourself you are not inferior? Because let me tell you, after writing those stuff you've just made yourself as such.
Not only that David Karp created something that is more influential and powerful than most of us would ever create, but he also TRIED to offer quality monetization for the platform that will grant better experience for all. At least he TRIED and hopefully would also continue trying more ways in the future.
I think that in this point in time it is suitable to remind all of us a few things from this epic video: