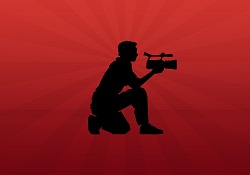 Until now YouTube only allowed limited number of unique "talisman" partners (meaning ones that drives many video viewers) to earn through their popular YouTube videos. Now, almost anybody that resides within the 20 available countries can make money through the online video site partner program.
YouTube has officially announced that all users from Argentina, Australia, Brazil, Canada, Colombia, Czech Republic, France, Germany, Ireland, Israel, Japan, Mexico, Netherlands, New Zealand, Poland, South Africa, Spain, Sweden, the U.K. and the U.S. are eligible to participate in YouTube Partner Program.
Besides the geographical requirement, basically the only demand to become a partner is to be able to monetize at least one video the user has uploaded. Videos that are eligible for monetization are simply videos that the user owns all their commercial rights. For example, filming your dog will be eligible for monetization while copying a scene from a movie IS NOT eligible for monetization.
If you reside in those 20 countries and you have at least one video eligible for monetization, you can enter this page and click on "Enable My Account". Howdy, partner.
But apparently YouTube still wants to offer those very popular video creators the extra leverage and the feeling they are a little more special than the average partner. Therefore, the open-for-all partner program still doesn't holds all the earnings features that are available exclusive only for those unique "talisman" partners:
We also recognize that custom thumbnails and banners are sought-after features by many creators. We are working on making these and other features available to more newly-made partners over time, like we have done with long uploads and monetization.
Even though YouTube stating that they're working to make all other features available for all, my bet is that they won't do so until they will come up with some unique perks for the real popular video creators. Anyway, expect to see a lot more ads on YouTube on the future to come.
It also appears that Google (which owns YouTube if you didn't knew) has decided exploiting to the full YouTube's revenue potential this year and especially over the passing few weeks- Couple of weeks ago it began experimenting with channel sponsorship ad-model and a few days ago it enabled monetizing videos on YouTube Live.