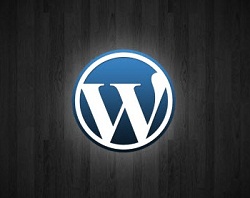 While blogging platforms like Blogger adds new features and Tumblr celebrates impressive amount of blog posts, it appears that at least in the eyes of the most popular blogs in the world there isn't any question which blogging platform is their favorite one.
In a recent survey by Pingdom, it has been revealed that almost half of the top 100 most popular blogs in the world prefer to use as their blogging platform or content management system (CMS) WordPress, where the second in line afterwards is far, far behind…
Pingdom essentially took all the top 100 blogs in the world according to Technorati and ranked the blogging platforms and CMS they are using. Here are the results:
WordPress- 48
Custom- 14
Not available- 8 (couldn't be determined although they are probably custom CMS)
Movable Type- 7
Drupal- 6
Gawker- 5
BlogSmith- 4
TypePad- 2
Blogger- 2
Scoop- 1
Tumblr- 1
Diderot- 1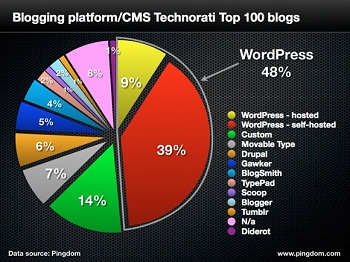 Apparently, since the last time Pingdom have examined this issue in 2009, there are 50 percent more blogs among the top 100 which are using WordPress- From 32 in the 2009 survey to 48 in 2012. The biggest loser is TypePad that lost 87.5 percent blogs among the top 100- From 16 in the 2009 survey to only 2 in 2012.
It seems that unlike the general trending where Blogger and Tumblr portrays as few of the biggest competitors in the blogging arena, the "professionals" simply prefer using WordPress much more- Blogger is powering only two blogs from the top 100 and Tumblr powers only one.
According to WordPress own stats, there are currently nearly 73 million sites in the world which are being powered by WordPress. Just WordPress.com sites (hosted on WordPress) are being visited by 340 million people that view more than 2.5 billion pages every month.
WordPress founder and developer, Matt Mullenweg, has published a post on his personal blog (powered by WordPress of course) regarding this survey. He predicts that the the TypePad and Blogsmith platforms will disappear completely, while Movable Type might join their fate if it won't make drastic changes.
Matt also stating that WordPress is going to focus more on the next couple of years about "touch devices" which obviously means mobile.
In any case (and for what it's worth), our choice Here in WorkingHomeGuide.com is also WordPress…