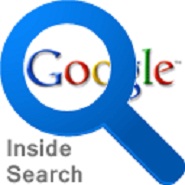 When Google published its first list of search updates of its monthly series edition, it included only 10 changes. Since then, as the company tries to become more transparent about its search engine, its monthly lists have grown significantly.
The new list of search changes for March already includes no less than 50 algorithmic changes! Even though it is a long list, I love it. It offers a much better understanding of how the search engine has evolved over the passing month (for better or worse, its a matter of personal interpretation).
For your convenience I have summarized the 50 search updates and divided the most important ones into the following topics:
Freshness
There was a periodical data refresh for the Panda algorithm as the database was improved to be "fresher" in general. I think it suggesting that the Panda is now more incorporated with the general algorithm which essentially means that some parts of the Panda are being updated in real-time.
There were general improvements to the freshness algorithm and more specifically to video results, better detection of old pages and identifying the date of blog and forum pages.
Anchor Text
The way Google is reading and interpreting anchor text has been improved regarding to matching between the search query and the website. Also, some search signal related to anchor text has been shut down. My guess is that Google referring to devalue of exact match anchor texts (which is largely being used by auto-spammers).
Social
Google are stating that they expanded the presence of public profile pages over the search index from more than 200 social networking sites as signals for personalized results have updated. It may means that the presence of other social networks when offering personalized results have extended on the expense of Google+.
However, there's still too much dominance of Google+ which should be reduced more drastically. In addition, the +1 button has arrived to more search results on Google international domains.
Image Search
I can pretty much summarize all the image search changes and updates by saying that Google has improved some signals of finding more relevant, higher quality and fresher images even if they are located on low-quality pages.
Google News
General improvement in grouping and ranking similar related-news articles. Also, two signal have been deprecated- One that related to localization and one that related to relevancy.
Synonyms
There were four algorithm changes that were related to synonyms: Reducing the number of unhelpful synonyms, reducing the number of not matching "sibling" synonyms, more accurate synonyms and less aggression when offering synonym results.
Sports Results
New snippets and features for the Russian Hockey League, UEFA Champions League and tennis have been added to provide real-time updates directly on the search results page.
In the blog post, Google also referred the users to an interesting search quality meeting video that was released a few weeks ago, where we can see how search algorithm changes decisions are being made: