As already predicted two weeks ago, Facebook has began rolling out its Timeline profile for Facebook Pages. Admins of pages will have 30 days from now (until March 30th) to preview how their new Timeline profile would look like for their page before it becomes the default one for all pages.
The Timeline profile which initially introduced in Facebook F8 conference in September last year just for users, provides a much more visual profile appearance. Now with its arrival to Pages as well, businesses can also benefit from an appealing design of their Facebook presence. Here's an example of the new Timeline profile of Manchester United Facebook page: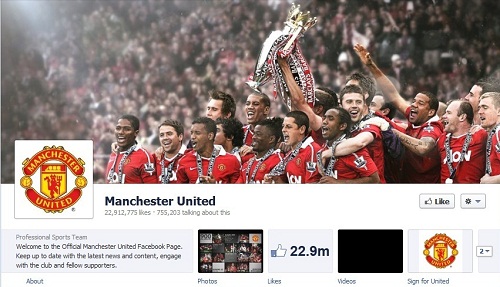 If you haven't been notified on your Facebook account yet and you wish to activate the Timeline profile for your Facebook page simply enter this page, turn on the preview and after you review and satisfy from your new page appearance hit the "Publish Now" button.
The Timeline profile for pages includes many of the regular features as in the Timeline for users but also includes some new unique attributes. Here's a brief overview of all the Timeline for pages features:
Cover Photo
The large photo at the top of the screen is one of the most significant elements of the page. It is the first thing people see and a lot relies on it if they would stay, therefore it is important to choose a photo which reflects the business and also its attractive and encouraging engagement.
Profile Photo
This is the photo that will appear in all places around Facebook as the page's ID photo. On the profile page it appears on the left-bottom side of the cover photo.
About, Apps and Likes
Right below the photos, appears the about section the featured apps of the page (photos, events) and the number of Likes it has. The admin can obviously customize what apps will be highlighted.
Pinned Post
This is a great new feature that allows to promote one story to the top of the profile for seven days.
Messages Between The Page and Fans
Facebook already tested this feature few months ago and now it is officially rolling out the possibility for direct communication between the page and fans.
Admin Panel
The admin panel received a serious upgrade and it is now highlighting all the important things the page owner should know like notifications, messages and insights. It will appear at the top of the page for the admin.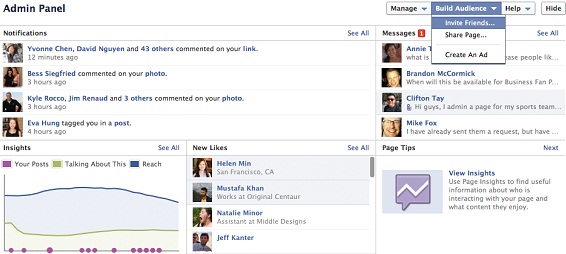 Friends Activity
When people will enter the page, they will automatically see how their friends have engaged with page.
Milestones
It is now possible to add major milestones across the Timeline to define the business main events over the course of time.
For more information you can download Facebook's product guide for pages (PDF) and you can also watch the following video to impress a little more from the new Timeline profile for pages: