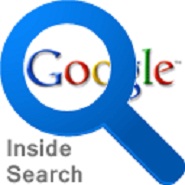 Usually, Google waits until the month is actually over before releasing its monthly search updates post, but this month's updates post (February) has been released couple of days before the month ended. Maybe it is because there were already 40 search algorithm changes…?
Google are stating that this post actually contains a record of improvements (40) while many of these tweaks will be implemented by the end of today (unclear which ones). Also, many of the search improvements are a little "encrypted", so I'll try to decipher them as much as I possibly can.
Before presenting all updates, I want to focus on two which are probably the most important ones Google has disclosed:
Panda Update For February
Google confirmed a Panda update for this month, about a month since the last confirmed update and just like it, this update was also barely notable (if at all). This reinforce the assumption that the Panda is now more integrated with the general algorithm and parts of it are updating in real time (or close to it).
Update (February 29th): Google confirmed to Search Engine Land that the Panda update occurred on February 27th.
New Link Evaluation Method
A very mysterious statement by Google about one of the most significant ranking factors. Google says it retired an old method of link analysis, but didn't elaborate what is it exactly and even more importantly, what came to replace it?
The only guess (pretty wild one) I have is that they may have retired the evaluation link system from content farms (article directories and such) and instead added some sort of social media link evaluation system, which mostly based on Google+.
Anyway, here's the list of all search updates for February:
More Related Searches- By using new data source, the Related Searches section will cover more queries and will also offer more relevant suggestions.
Less Duplicates In Sitelinks- A tweak for the sitelinks algorithm to provide more relevant and less duplicate expanded sitelinks.
Coordinated Thumbnail Sizes- Thumbnail image sizes have been adjusted to offer more unified search experience (also in mobile).
Local Prediction in YouTube Search- YouTube search will now predict more local-related queries.
Official Pages Identification- An improvement to detect more accurately official pages.
Country-Based URLs Refresh- Refresh of the URL-country connection.
Larger Image Search Index- The image index has been expanded to offer more relevant image results.
Autocomplete Tuning- An update to the autocomplete feature to filter inappropriate predictions of more recent policies.
"Site:" Query Results More Diverse- This query will now show more varied results.
SafeSearch Improvement- Better detection of adult contents in image search.
Document Tracking Improvement- Changed signals for tracking and indexing based on interval history.
Non-English Synonyms- More relevant results for non-English synonym queries.
Two Fresh Algorithms Retired- Two outdated query classifiers has been disabled.
Organizing Google Korea- Improvement for the homepage and the News and Blogs sections in Google Korea. Also, Korean spelling corrections improved.
More Fresh Images- Fresher results for image search.
Updated Google Bar- The links are now running across the top of the page.
More Languages Soft 404 Errors Detection- New signals to identify soft 404 errors in Portuguese, Dutch and Italian.
Flight Search Improvement- More accurate results for flight search queries. Mobile flight search improved drastically.
Shopping Rich Snippets Goes Global- The rich snippets for shopping queries have been expanded internationally.
Improved Freshness- New signals added to the Freshness algorithm to deliver quicker fresher results.
Personalized Results In 20 New Countries- In 20 new countries the users will get more personalized results based on their web history (if they logged into their Google account).
Video Snippets Improvement- Better snippets appearance for video results.
Local Search Improvement- Local search results will rely more on the MAIN search results.
English Spell Corrections Change- Providing better quality and more accurate spell check corrections.
News Universal Bug Fixed- Rare cases of News Universal results didn't appeared bug have been fixed.
New Signals For Spiking Topics- Improved real-time detection of spiking topics.
Better Turkish Weather Results- Better more relevant weather forecast results in Turkey.
Account Setting Redesign- The account setting page has been redesigned.
Panda Update- Data refresh for the Panda algorithm.
Link Evaluation Change- Specific link analysis method has been turned off.
Spam Protection Update- Few system spam weaknesses have been improved.
Health Searches- Results for health queries are now more relevant, specifically symptom search queries.
Related Image Search Improvement- Related image search links can now offer a preview.
Upcoming Concerts- When searching for music bands/artists, their upcoming concerts dates will appear (if available).