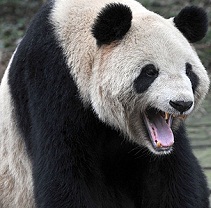 After long waiting (at least for some) and a blessed break (for many others), the Google Panda update has returned, for the first time in 2012. Apparently, there was a minor Panda update in the last week or two, so minor that only few have noticed it (mostly web professionals).
The Confirmation
Barry Schwartz from Search Engine Roundtable has received an official confirmation for the update from Google yesterday, where they stated that it was a minor data refresh without any new rankings factors or signals. Barry calls it Panda 3.2, but i already lost track of the numbers so i will simply call it Panda update January 2012.
The last confirmed Panda update has taken place on November 18th and since then, there were no other Panda-related updates making it the longest gap between one to another (9-10 weeks), where it usually occur every 4-5 weeks since the first Panda attack in February 2011.
Although Google didn't pointed out on a specific date, i can only assume from the various of ranking changes reports from webmasters across the web that it happened on January 14th or January 24th, the two dates that most of the reports are indicating for some sort of rankings movement.
What Has Changed?
I have examined few of the reports to try understand if new search calculations/parameters/signals have been added to the new update (despite what Google stated) and although it wasn't that easy (i had to exclude sites that may have been affected by the "Page Layout" algorithm) and i can't be decisive due to the fact too few sites been affected, i can indicate on two issues:
Sites With Affiliate Links-

I saw a rankings demotion of at least 7-8 sites with affiliate links. These sites weren't thin-content sites and didn't even had much affiliate links but i guess that Google now decided to hit them even more than before.
Exact-Match Keywords Domains-

I witnessed search ranking improvement of 6 websites, which i can definitely call them low-quality sites, that had an exact-match keywords of their domain name. Although Panda suppose to analyze on page factors better, seems that it went back at least in this front.
This is all i found so far, if i will find something new or Google will provide some new Panda-related insights i will keep you posted!