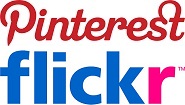 As a social networking service that based on visual elements sharing, it wouldn't be a wild guess that Pinterest is dealing with a lot of legal issues that relates to copyright infringement by its users (although I assume that most of these issues don't derives from malicious intentions).
To answer copyright infringements pleads and also because it is obligated by the Digital Millennium Copyright Act (DMCA), Pinterest has a dedicated copyright infringement notification page which allows reporting on copyright violations over the social networking site. Recently, Pinterest took another step to fight with copyright violations.
Pinterest now allows to add some piece of HTML code into websites that prohibited sharing elements from the site into Pinterest. As instructed in Pinterest's help page (under the "Linking to your blog or website" section), to forbid users from pinning elements on the site, the following code should be copied into the <head> segment of the page:
<meta name="pinterest" content="nopin" />
After that, whenever someone is trying to pin something from the website he will see the following message popping on his screen (example from Firefox browser, could be altered in other browsers):

Of course that if the user really wants to upload the image to Pinterest he's still able to do so- He can download it and upload it directly ("Upload a Pin"). However, this new code still enables websites to limit social sharing of their copyright elements in a way or at least to make sure that users knows that they are doing something forbidden.
Who adopted the code pretty quickly is Pinterest's rival that is going through a "Pinterest style" remodeling, Flickr. The image hosting and sharing service has inserted the no-Pin code into all of its non-public pages to prevent pinning from accounts that opted-out the sharing option.
Even though I am pretty sure that Flickr had also obvious self-interest intentions and it was happy to stop contributing to its competitor, I actually think that Flickr did EXACTLY WHAT IT WAS SUPPOSE TO DO!
If we look beyond the clear purpose to limit Pinterest at least from itself for a moment, Flickr has the obligation to protect its user's copyrights WHATEVER and WHENEVER it can. Therefore the quick adoption of the no-Pin code was not only logical and reasonable but also MANDATORY!
It is important to mention that Flickr didn't inserted the code across all of the site and pinning in accounts that allows sharing is still possible.
There are many dirty competitions on the web. But so far, the Pinterest-Flickr rivalry doesn't seem to be one of those.