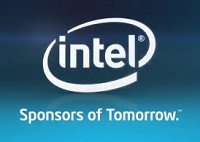 Facebook isn't the only one that conducting highly rewarding competitions on the social network, Intel also has its own online contest. The tech giant has launched Intel Innovators- Facebook platform contest where entrepreneurs can win $100K each month, for the best tech-based ideas!
The Competition Specifics
The contest concept is pretty simple: People submit ideas on how to make the world a better place by using technology and each month the top ideas will receive $100K ($50K from the "top fan" and $50K from a tech-leaders panel). The competition is designated for young Americans and therefore only U.S. residents between the ages 18 to 24 are eligible to submit their better world tech-ideas.
The idea submission is very basic- Only a title (limited to 50 characters), description (limited to 200 characters) and a 30 seconds video are needed. Also, the competitors need to answer what role the PC is playing in the idea and how the idea will impact society, according to the competitor's opinion. That's it, nothing more! The submission deadline for the current month contest is January 16th.
In the current round panel (that awards $50K) you can find few known names from the tech-business industry: Betaworks CFO Joshua Auerbach, Intel's managing director Mike Buckley, SV Angel partner Topher Conway and the investor Craig Shapiro. The "top fan" (that awards additional $50K) is the person who participate and earns most of the points from the community.
Last Round Winners
If you want to impress and maybe to receive some inspiration here's some information about last round winners:
Loginwill- A social networking site where the user is naming beneficiaries in case of decease. This is in fact, an online inheritance feature for the user's social networking presence.
Cosmic Cart- A product that allows viewers of videos online to buy items from the video with a single click. This also allows advertisers a better way to monetize their videos.
Great Opportunity For Young Creative Entrepreneurs
This is probably one of the best online opportunities i saw recently. It allows young creative individuals to progress from the idea stage into the implementation stage while also taking a shot for $50K (or $100K if they are really lucky). No matter what are Intel's own interests, they are definitely contributing to the world and deserve all praises for the initiative!
Here's a short video tutorial about Intel Innovators: