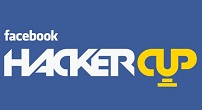 Facebook has officially announced on its annual 2012 Hacker Cup, a worldwide algorithmic programming competition for programmers and engineers. It will take place between January 20th to March 17th 2012 that contains four online rounds (one is a qualification round) and a final contest at Facebook's campus in California.
This is the second year Facebook is conducting this competition where it allows gifted programmers to be recognized and rewarded for their abilities and skills. Besides the generous rewards and prizes, this is also a great opportunity for programmers to be noticed and maybe get a job at the best technological company to work for, according to recent reports.
What's in it for Facebook? Quality programmers/engineers/hackers is a profession with a very high demand for technological companies that sometimes compete very vigorously to obtain them. Facebook would certainly use the competition to find and recruit the most suitable global talents as they also prove themselves along the way. I guess it is better than a simple job interview…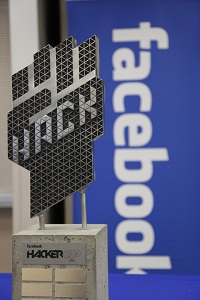 The Competition Five Stages
Online Qualifications

(January 20-January 23)- At least one correct answer out of three is required to advance.

Online Round 1

(January 28-January 29)- At least one correct answer, top 500 competitors will advance.

Online Round 2

(February 4)- Three hours to solve problem sets, top 100 competitors will advance.

Online Round 3

(February 11)- Three hours to solve problem sets, top 25 competitors will advance.

Final Round At Facebook HQ

(March 17)- One last final round to determine the champion.
Rewards and Prizes
The winner will receive $5,000, the second will receive $2,000, the third will receive $1,000, the 4th-25th will receive $100 and the top 100 will receive a t-shirt. Additionally, all top 25 competitors will be payed for their travel to California (including global flights) and reimbursed for U.S. visa application fees.
If you wish to compete, you can sign up for the Hacker Cup through this register page. On the meantime, you can watch this short video from last year's Hacker Cup: