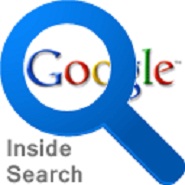 Google released another post in their monthly search updates blessed tradition for December 2011. This is the third list of search changes Google is publishing and it contains 21 changes and improvements, much more than presented in the prior posts. Here are the changes and improvements (for your convenience i divided it into four section):
Search Changes:
Better Soft 404 Detection- Soft 404 codes are when a server is returning a success loading code (HTTP 200) instead of failure code (HTTP 404) whenever there is an error. The improvement will help identify the right page's status.
Improved Local (Country) Search- Improved local search based on country on domains different than .com.
Related Queries- This is in fact two improvement that set to result better more accurate related search queries.
Lyrics Searches- Better results for lyrics queries.
Safe Search- Better filter capabilities when SafeSearch is on.
Encrypted Search- An expansion of the encrypted search to Google UK, Germany and France (however, still not by default).
Mobile Search- When a user will search from a mobile device, he will now be referred to the mobile version of a website (if available) that will result faster mobile experience.
Appearance:
Sitelinks- More relevant sitelinks, for example based on localization.
Rich Snippets- Better detection of shopping, recipe and review for enhanced rich snippets in the search results.
Better Autocomplete- Improved autocomplete algorithm to deal with spelling errors.
Byline Dates- Another improvement (the Freshness update also included an improvement) to the time indication appearance and accuracy of the byline dates in the results.
Live Sport Results- Live NFL and NCAA Football results are now available in related search queries.
+1 On Search Results Page- The +1 button is now hidden and will only show whenever hovering over a certain result or if one (at least) of the user's friends had +1'd it.
Upcoming Events For Locations Search- Major locations related queries will also result the venue's upcoming events on the right side of the screen.
Image Search:
Page's Quality As a Signal- The image's page quality will also counted as a ranking signal.
Image Spam- Improved spam algorithm identification for image search.
Full-Size Images Priority- The full-size version of an image will receive prioritization in similar images cases.
Languages:
Improved Google Instant For Japanese- Better instant results for Japanese queries.
New Vietnamese Spelling Model- A new model that will improve spelling corrections and predictions for search queries in Vietnamese.
Hebrew Synonyms Update- Will provide better translated synonyms search results for terms in Hebrew.