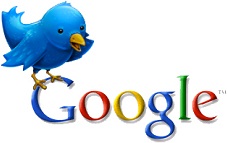 2012 has began yesterday with two meaningful things that occur on the web: Google welcomed back .co.cc websites to the search results index after six months out and Twitter crushed for a brief hour while suffering from slow loading time during many hours throughout the day. Happy new year!
.co.cc Sites Rank In Google Again
Back in July, when i discussed about how to choose a domain name, i reported that Google has banned all .co.cc sites completely from its index as they mostly contained and attracted spammers and too low quality content sites. Recently, Google decided to index again these type of websites and show them again in the search results.
In the last few days, .co.cc sites began appearing again in Google search results and if you conduct a search for these sites (using the site:.co.cc command) you will find about 101,000,000 results (see photo below). There isn't any official reference from Google yet, however, it seems that Google became convinced that not all these sites are spam and that the search algorithm can deal with them better than before.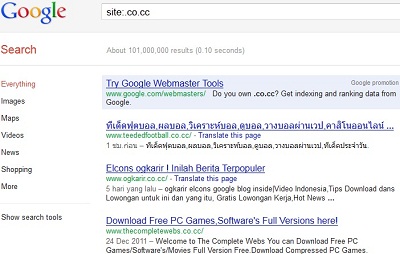 Twitter Crushing At New Year Day
Twitter began 2012 with a limp after suffering from many technical problems at the first new year's day. The micro-blogging social network was overloaded after an all-time record 16.2 thousand Tweets per second where users from all around the globe tried to wish a happy new year to their virtual friends, what caused the site to crush for an hour and had more loading difficulties throughout the day.
Even though that Twitter should have expected that the service would overloaded and prepare for that option, like other social networks such as Facebook did, the incredible amount of Tweets per second (that broke all Twitter's 2011 records) still overwhelmed the social networking site. The bright side for Twitter is that if it is reflecting on what will happened in 2012, Twitter is going to have a very good year…