Many years ago, blogs considered just a hobby of some computer geeks. Today however, it is much more than a few geeks hobby… It is a giant industry that became the main source of information on the web. And just like any other giant industry that generates enormous amounts of money, it also contains its own wars and struggles.
The main purpose of blogs is to produce headlines and stories but in this post i would like to talk about the stories of the blogs themselves as they includes talented individuals, innovation, greed, success, failure and great power struggles. Here are some of the most interesting, powerful and influential blog wars stories of the web: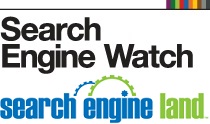 Search Engine Watch and Search Engine Land
As search engines began appearing on the web in the early 90's, many websites that discussed those search engines technology, news and promotion methods also began popping out. One of the firsts was Search Engine Watch (SEW)- It was initially founded by Danny Sullivan in June 1996 as a research named "Webmaster's Guide To Search Engines" and later on expanded and evolved to a more comprehensive site called "Search Engine Watch".
Very fast, the site attracted a lot of attention, built a strong base of loyal readers and in November 1997 it was sold to Meckermedia for an undisclosed sum, where Danny Sullivan remained as the site's editor-in-chief. The site continued to grow, gain reputation and popularity and in August 2005 SEW was acquired (again) by Incisive Media for $43 million as Danny kept his editor-in-chief position.
After many disputes with the new management about the general direction the blog is heading, in August 2006 Danny Sullivan has announced he is leaving SEW because the two parties were "unable to agree on terms to renew the contract". Although just leaving the blog he found and work for many years, Danny Sullivan didn't held still and in December 2006 he launched a competitor blog to SEW- Search Engine Land (SEL).
Danny managed to successfully accomplish with SEL, just like what he achieved at the beginning of SEW- SEL very rapidly became one of the main sources on the web for information about search engines and online marketing and as for today, it is slightly more popular than its rival SEW as both blogs benefits from great popularity and reputation.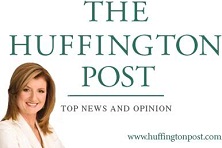 The Huffington Post and Queen Arianna
The Huffington Post founded by Arianna Huffington in May 2005 as an alternative news site that covered politics, business, technology, entertainment, style, comedy and more. In addition to a few regular contributors, the blog hosted original posts from many guest bloggers from a wide range of areas and expertise. The purpose of the blog was to provide an alternative point of view to many topics and aspects that surrounding people's lives.
The blog almost immediately was a big hit and over time expanded for local editions across the U.S.- In Chicago (2008), New York, Denver and Los Angeles (2009), San Francisco, Detroit and Miami (2011). In addition, the blog also expanded for international editions in Canada, the U.K. and France (2011). With the great success and its increasing popularity, the blog also attracted many investors until it was sold in one of the biggest deals in history of the internet.
In February 2011, AOL has agreed to acquire The Huffington Post for the incredible amount of $315 million, one of the biggest acquisitions on the web ever. As part of the agreement, Arianna Huffington had become the editor-in-chief of all AOL content properties which includes Engadget, TechCrunch, AOL Music, AOL Latino, Patch and more. Holding this position, Arianna Huffington became one of the most influential and powerful individuals of the internet.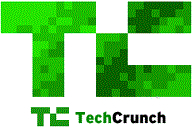 TechCrunch
Michael Arrington was a young lawyer when he decided to leave the practice of law and try his luck in the technology-business world. After successfully sold few online ventures, he founded on 2005 the technological news blog, TechCrunch. Over the course of time, TechCrunch turned to be one of the favorites online sources for technology information, surpassing many of the veteran news web brands.
After Michael Arrington managed to make TechCrunch a highly influential media source, In September 2010 AOL has acquired TechCrunch for $25 million. Michael Arrington stated that as part of the deal (in fact, what "sealed the deal") was, that he was promised editorial independence, which will grant TechCrunch staff the freedom to publicize everything they want even if it means criticizing their new parent company AOL.
Few months later AOL acquired The Huffington Post and made Arianna Huffington the boss of Michael Arrington. The problems began when Michael Arrington started his own venture capital fund but his boss Arianna Huffington didn't approved it as it created conflict of interest. Michael Arrington declared that AOL is violating their editorial independence agreement and demanded that the blog will be sold back to him. After refused by AOL, he left the blog he founded, alongside few of others staff members.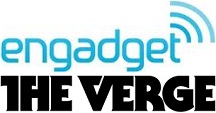 Engadget and The Verge
Engadget was launched in March 2004 as a part of Weblogs Inc network and was a tremendous success story as it received many rewards right from start (for example, best tech blog for 2004 and 2005). In October 2005 Weblogs was acquired by AOL for $25 million. In July 2008 Joshua Topolsky became Engadget's editor-in-chief as he continued to promote the blog as one of the technological authoritative destinations online.
In February 2011 a document of AOL called "The AOL Way" which elaborated the media plans of the company, was leaked to the web. AOL suffered from a lot of criticism from the leaked document mainly because allegedly, AOL sees content as a commodity. Few weeks after, (in March 2011), Joshua Topolsky has announced he is leaving Engadget (it was rumored because of the leaked document) stating that he has few more projects people will be "hearing about soon". One of the projects was its new tech blog, The Verge.
Although The Verge only launched in November 2011, it already made a name for itself after exposing for the first time screenshots from Socl (Microsoft's social network). The young blog is on its way to be one of the most considerable tech blogs online, threatening to grab some of the market share of its founders old home, Engadget.