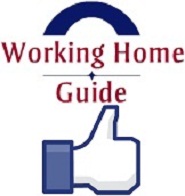 We are just few days of away from beginning 2012 and as 2011 come to an end i thought it is a good idea to summarize WorkingHomeGuide.com most popular posts of the year. 2011 was definitely a good year for the site as our traffic increased by about 400% and i still believe that we yet to realize even a fracture of the full growing potential the future holds.
It is pretty difficult to identify what sort of posts you liked the most as they varied among different types- Guidance, information, news, funny or instructional. This is a sign for me to keep the content diverse as your proved you love to read any kind of article as long as it quality enough. So without further ado, here are most popular posts for 2011:
Instant Approval Article Directories – Even though the Panda algorithm update hit these kind of sites (article directories) the most and although the popularity of the post has worn down as time went by, it still managed to rank first while you looked for a fast way to market your online businesses.
Does Anonymous Going To Crash Facebook? – In August, the hacker organization Anonymous has announced it is targeting Facebook on the 5th of November (what eventually didn't happened). Funny enough, many of you visitors who seek for information about Facebook crushing, came from Facebook…
Do Follow Blogs List With High Google Pagerank – Although blog commenting doesn't seems to be an effective marketing method anymore (even if its do-follow), still a lot of people who work from home are looking for these sort of sources.
Make Money Playing Games Online – Making money online is something that obviously is occupying most of us. So, why don't have a little fun while doing it?
Making Money With Micro Jobs And Tasks Online Resources – You also proved that you are looking to earn (extra) income on the web, even (or maybe because) for small tasks that don't consume a lot of your time.
Funny Making Money Quotes – It seems that from time to time, you aren't just interested in marketing, making money and online business information, you are also interested in just having some little fun sometimes.
Work From Home Statistics – The work from home phenomenon is growing rapidly and many of you seek for information about it.
List Of Freelance Sites For Work At Home Jobs – Freelancing is also a fast increasing trend that lots of home-based workers are looking for information and recommendations about online resources.
How To Create a Job Website Or Add a Job Section – In an effort to increase the site's revenue and offer more content, many webmasters were searching for guidance on how to add a job feature to their sites.
Worldwide Work From Home Resources (Africa, Asia, Europe) – Working at home isn't just an American thing, it is expanding to all regions and continents around the planet.
I hope you enjoyed WorkingHomeGuide.com content in 2011, looking forward to provide more in 2012!