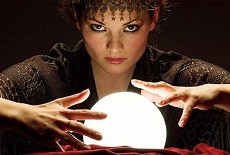 As much as it important to look backwards, it is also as important to try foreseen forward and so, while we summarize all aspects of 2011 on the web like search, social networking and video, it is also the time to begin predicting what will be the dominant trends of 2012 that will affect online businesses.
Two considerable online sources have released this week forecasts and predictions for 2012- One of the leading SEO and SEM blogs Search Engine Watch and one is a leader in providing global online intelligence Experian Hitwise. These two 2012 predictions can paint a nice picture of what we may encounter next year.
SEW Predictions
Search Engine Watch released four brief forecasts and expectations for 2012:
Encrypted Search-

Google started to encrypt its search referrals traffic already this year and it is expected to grow bigger next year what will make it very difficult to analyze the site's performances.
Youngsters Will Leave Facebook-

Many teenagers will stop using Facebook while they would look for other places online where they couldn't be found by their parents.
Uniting Marketing and PR, More Employees Involved-

Many companies already combined their marketing and PR departments this year, a trend that will also increase in 2012. More employees will be involved in promoting and marketing the companies on the web.
Tablets-

Companies will adopt tablets if its for their employees in office, if its in their marketing efforts and if its to make their websites compatible for these devices.
Experian Hitwise Predictions
Experian Hitwise has composed its top eight predictions for the web in 2012:
Entertainment At The Top-

TV, movies and games will take the online entertainment industry to the top most visited category.
Facebook Will Continue To Rule-

Facebook will remain the most dominant social network that is responsible to more than half of all visits to social networking sites.
Social Media Traffic More Valuable-

Traffic from social media sources will produce more transaction as they will hold more value- From 49% in 2011 to 50%-60% in 2012.
One-Stop-Shops More Popular-

Online department stores like John Lewis, Debenhams, House of Fraser and Amazon will become more popular and will be responsible for 25% of all online shopping visits to retailers.
More Demand For Online Deals-

People would search for online deals at the highest rate ever as the online deals industry will grow by 10%.
Sporting Websites-

In the summer of 2012 three major sporting events will take place- London Olympics, Wimbledon and Euro 2012. This will cause 650 million people to visit sporting websites in July 2012!
Travel Trends-

The growing search trends from the travel industry will be "glamping" (glamorous camping) and the Balkans that already increased by 90% in 2011.