Three months after Facebook announcing at the F8 developer conference on the new Timeline profile, today Facebook is finally and officially launching it to all the social network users worldwide. Users will have a week grace (until December 22nd) until all the profiles will switch to Timeline automatically, without the possibility of going back.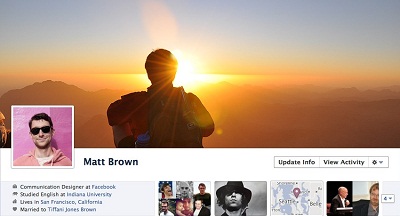 During the next seven days, the Timeline profile will be implemented in all the social network members accounts. After this period, all the users profiles are supposed to transform into Timeline as it becomes the default, when the old profile will vanish forever. If your profile hasn't been upgraded yet and you want to switch, you can enter the Timeline page and click on "Get Timeline".
More Visual Design, Greater Control
Since the launch of Google+ earlier this year, Facebook renewed, changed, updated and redesigned many of the social network elements, while the highlight was the Timeline profile introduced in September. This new revolutionary profile is suppose to provide the users a much better interface to deal with the tremendous amount of content uploaded.
The Timeline content discovery by other users is mostly based on dates and hence its name. It provides more visual appearance as the browsing through the profile can potentially last until the user has born (or more likely, when he initially signed up for Facebook).
It also grant the user more control on his profile's appearance- The user can choose what posts others will see and what not, it gives greater exposure to selected posts and even add a wide image banner on the top of the profile page. You can watch this video, for more information about the unique attributes of the Timeline profile:
Update:

Facebook now officially announced that the Timeline is now available for all users worldwide.